Shared this page with the VC show & tell, but also sharing here to go with the page I did today.
My dad took the big kids fishing on Friday to a stocked pond - they had a blast!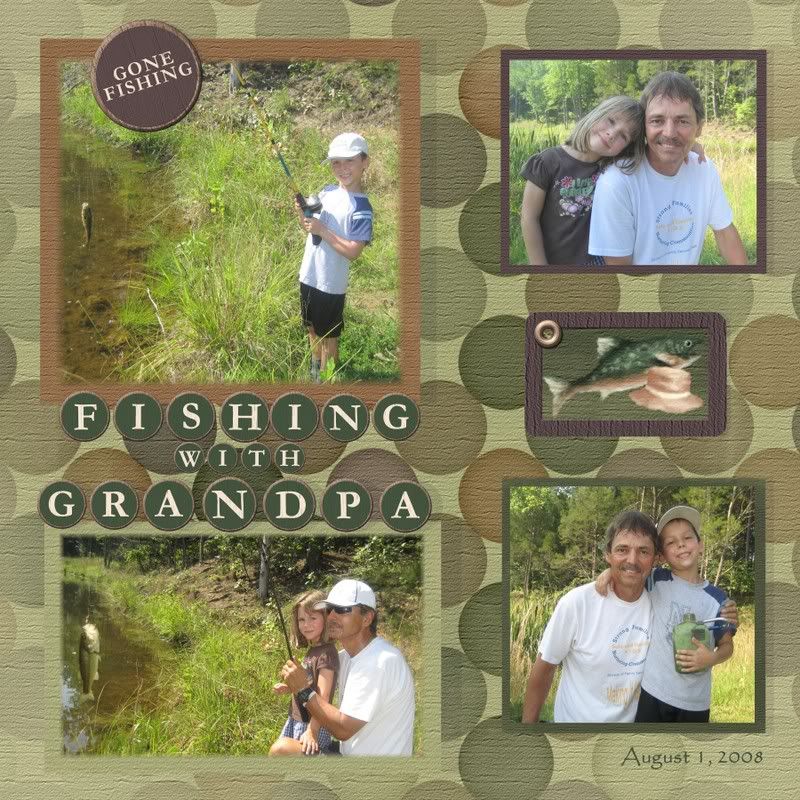 Here's a digital layout of the rest of the week with my parents.