Here are my latest two
wedding

My parent's anniversary (their colors were a dark peach and white)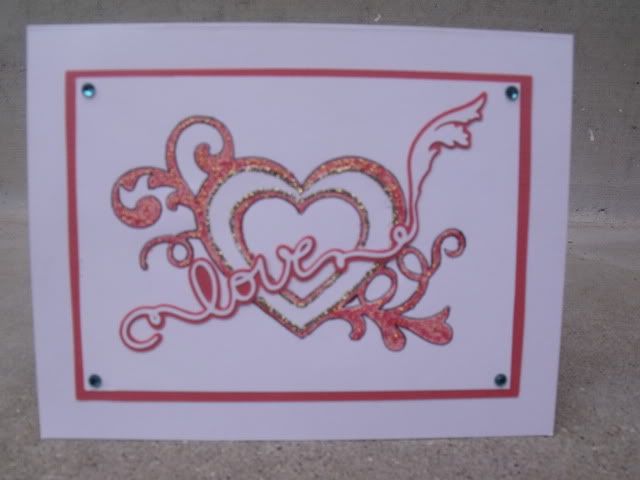 For some reason, the photography didn't do them justice. Must be because of the hazy weather. All cuts are from Wall Decor, except the words on the first that is from Jasmine.
Today's haul...
Mom requested a thank you card for her coworker who has been covering shifts for her. They joke that they (the IV team at a hospital) are members of the bee club. Of course, the "b" stands for something else, but so they could get away with it, they put sticker of bumblebees everywhere.
The bee took some time to craft. The card mechanics are from the card Liz did.
Many thanks is from Jasmine.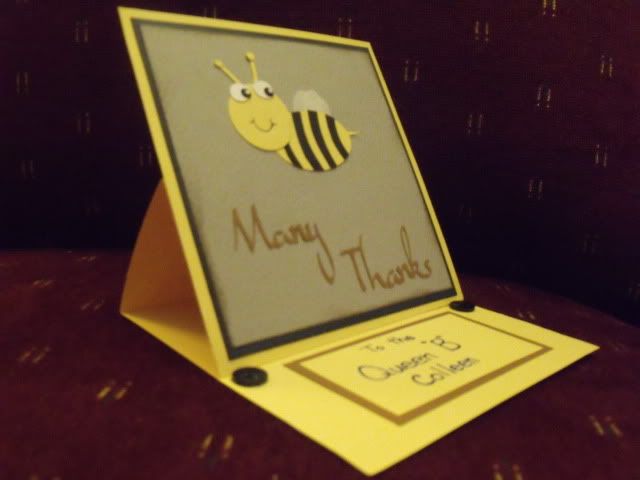 Using the leftover paper, I made an additional thank you.
Books are from Wall Decor.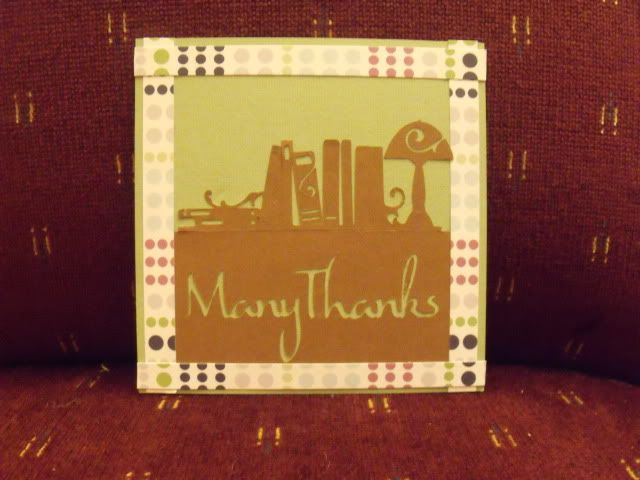 And finally, a baby card for a boy/girl twin. Line is from Wall Decor. (Can I just say how amazing that cart is?!?!?!?!)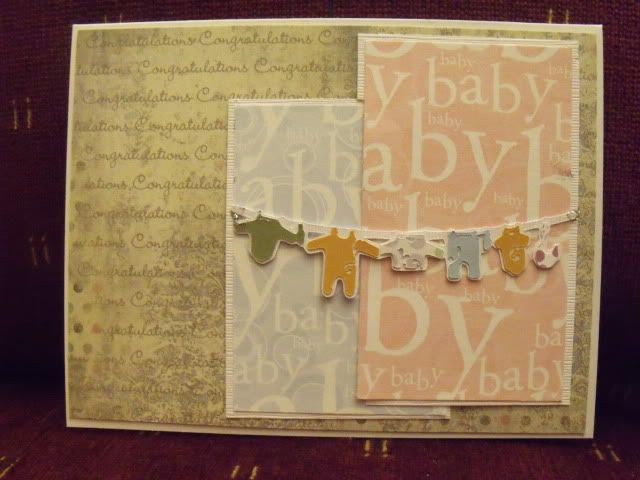 P.S. Part of the reason I became so stoked about getting a Cricut is because my religious cards are starting to become known. Apparantly, I'm really good at making guy cards too- to guys, from guys. Right now I have an "order" for a variety pack of guy cards. (I will charge him for them, but I don't have a deadline to make them yet). I have another order for 3 birthday cards and an anniversary card. My MIL hired me yesterday to make 30 invitations for an English Tea. This has all been done through word of mouth. I'm seriously considering opening an Etsy shop, among other things.
Unfortunately, the cards that made me famous, I don't have pictures of. I made them all 6 hours before the event (as I got last minute- oh my goodness, PLEASE help) calls for those. It's all exciting and terrifying at the same time.