Long story short: DH and I got married this past summer but due to some last minute changes with minister and paperwork it was not legal so we went to the courthouse a few weeks later and made it legit. The big wedding had professional pictures which I have in an album and won't be scrapping but we also took some photos at the courthouse wedding which only had immediate family present. I have been working on this LO for a while but only recently finished it.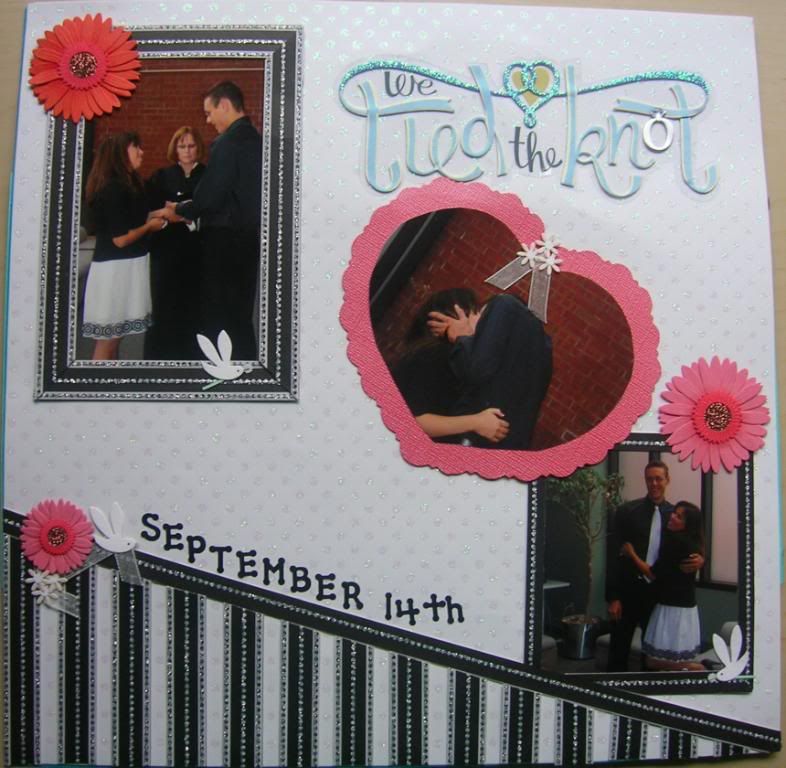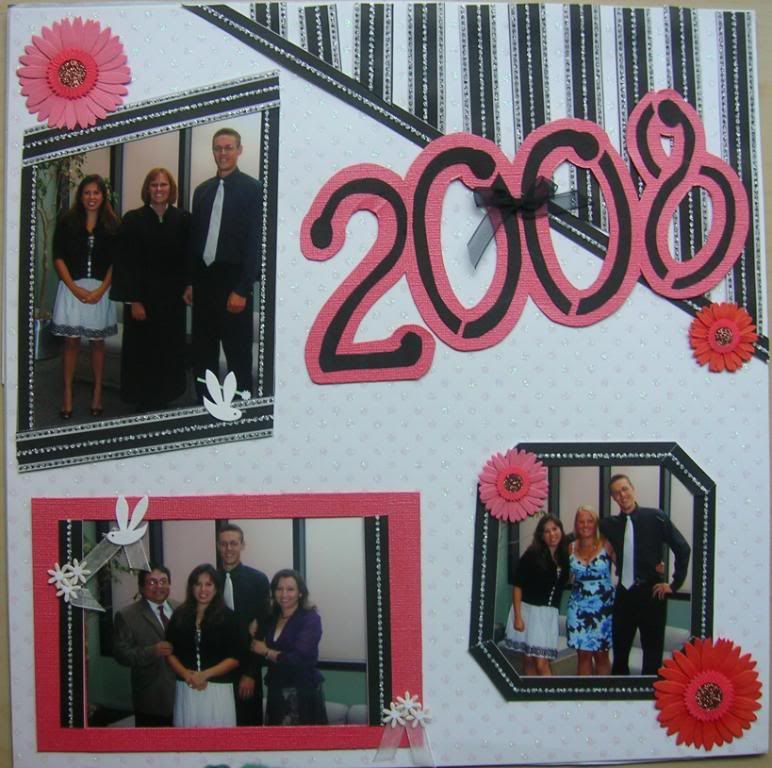 Marriage certificate blurred and partly blocked bc of full names and signatures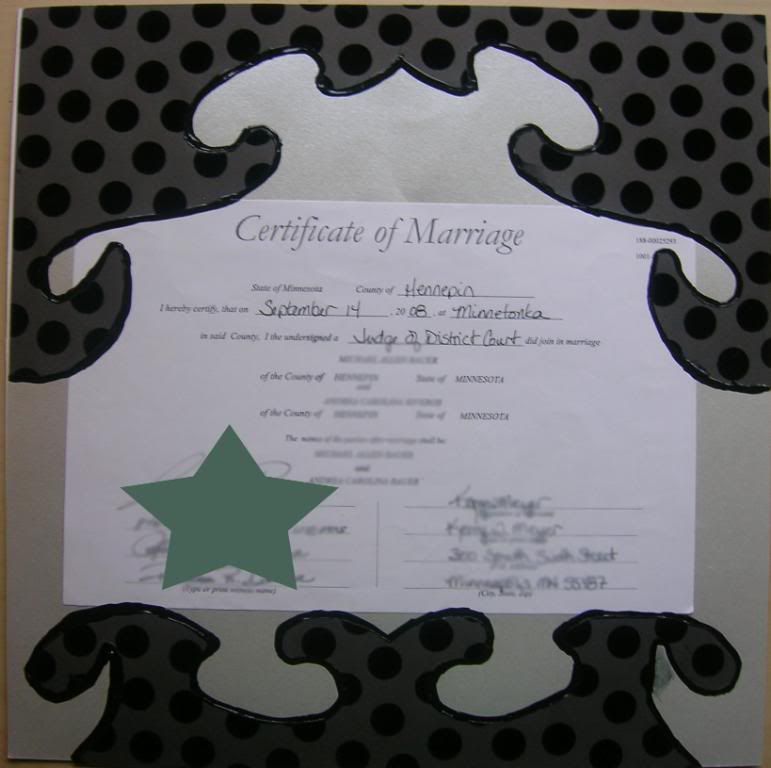 Photos not blurred on purpose, I didn't realize I had taken a bad pic but since the LO is so simple you can still get the jist of it. I'm thinking of adding labels with "____ family", "_____ family" and "All together" but haven't made up my mind yet.