So, you may be wondering, "What do you do with a toddler who has the flu?" Well, here's what we did!
We played with blocks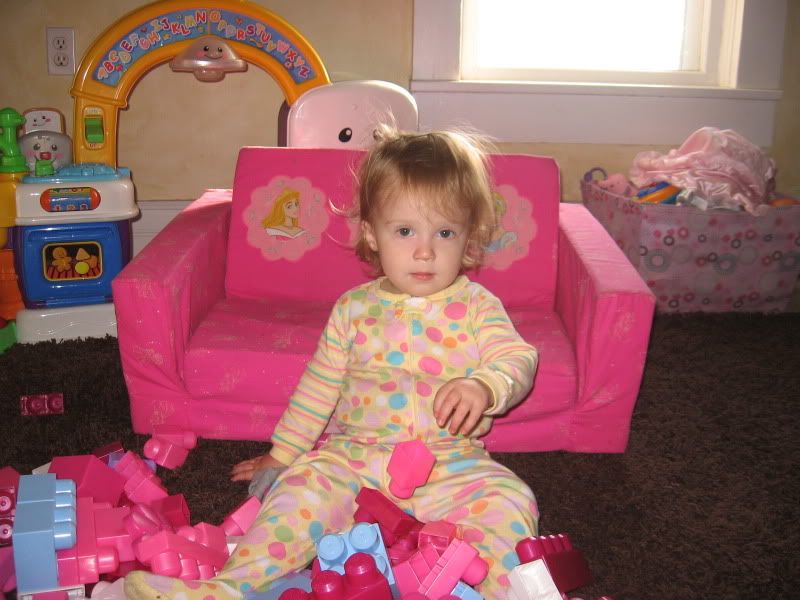 We had naked baby dancing time! (There was dancing right before this picture - I promise!)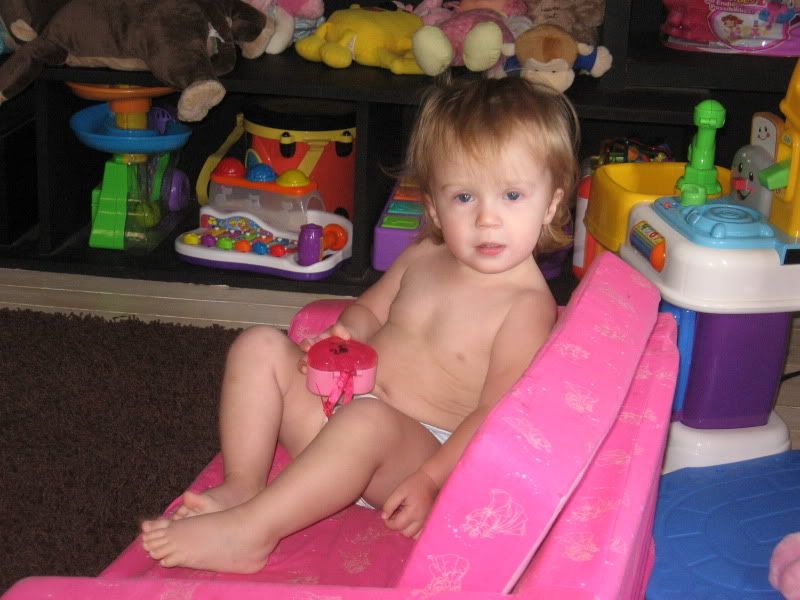 Fun with paper towel rolls

We colored - not sure what she's doing with her left hand here... looks broken!

Happily showing off her full belly

How we spent most of the day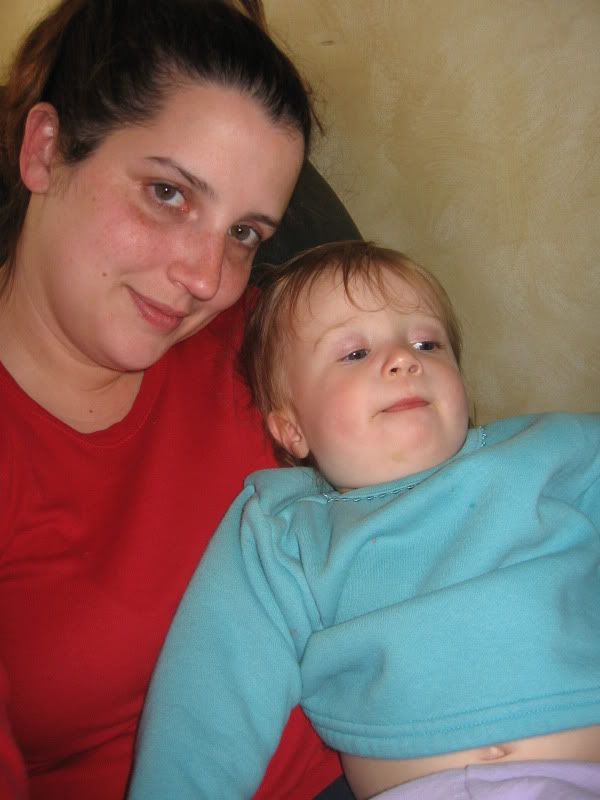 Mr Potato Head time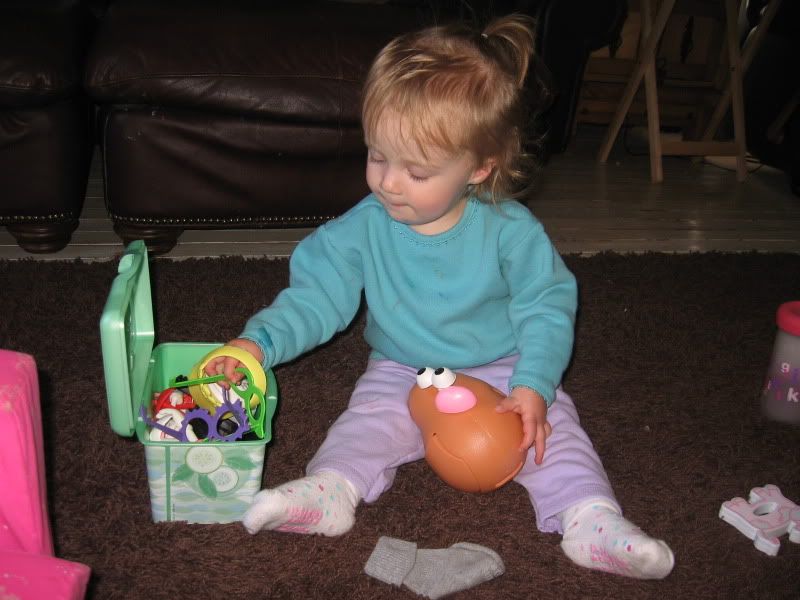 and today with her sister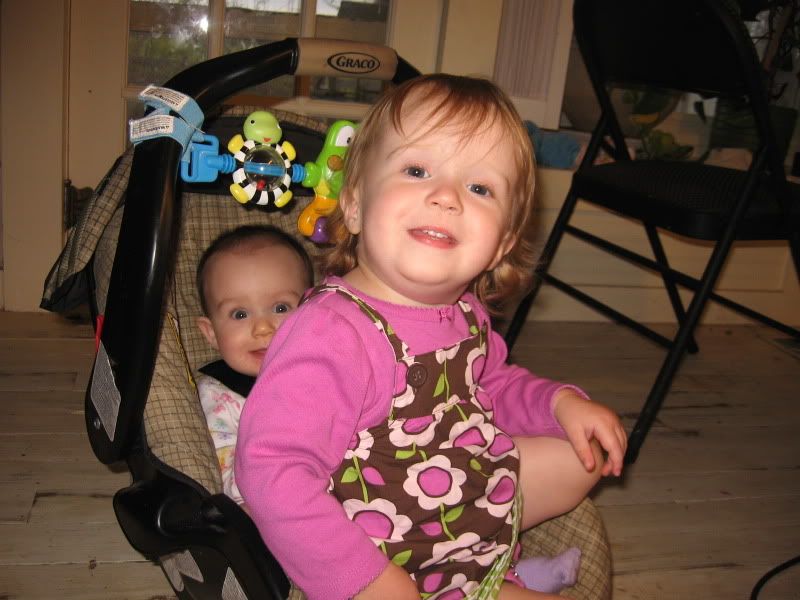 Scout has really missed Dylan. I tried to separate them as much as possible so there was less of a chance for passing the flu to D. D's been sleeping in the pack n play in the guest room and when Scout wakes up and looks in Dylan's empty crib, she asks about her. She was also highly upset with me for not letting her play with "Diddle" yesterday evening. So sweet!!!
Scout had no fever at all today so she'll be back in day care tomorrow. I'm hoping this is the end of the flu at our house. Keep your fingers crossed!