Okay, it wasn't scrapbooking.
Jack is already outgrowing the fleece soakers I made him, so I sewed him a newer bigger one. This one has a little bit of room to grow.
I'm still struggling with getting the cuffs just right, but I think it fits him pretty good.
He's crying in the picture, which is why you only see his bottom half.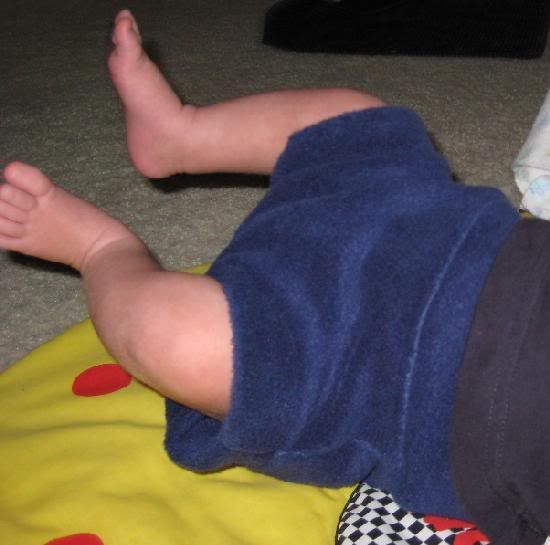 ------
Okay, here are the newest pictures
The green soaker I made yesterday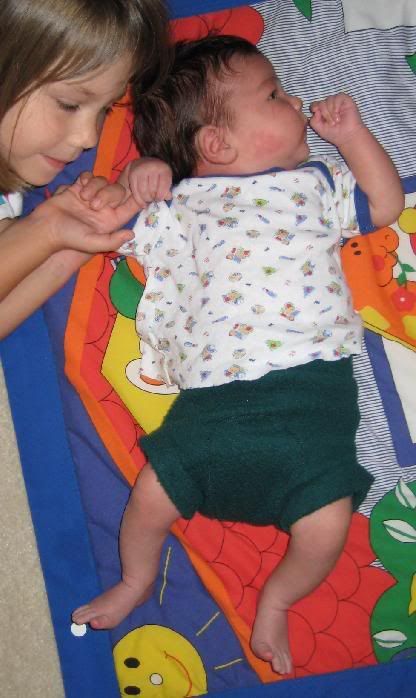 Then the blue one I made the other day, with a fresh crying picture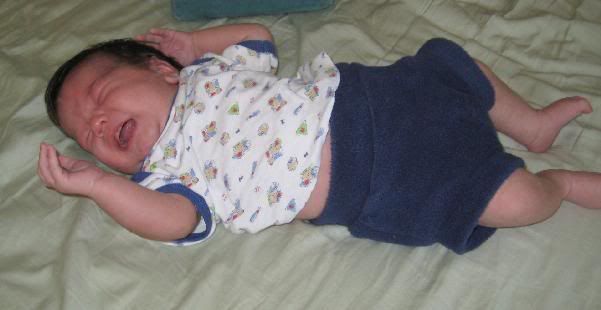 And I added a denim star to it yesterday afternoon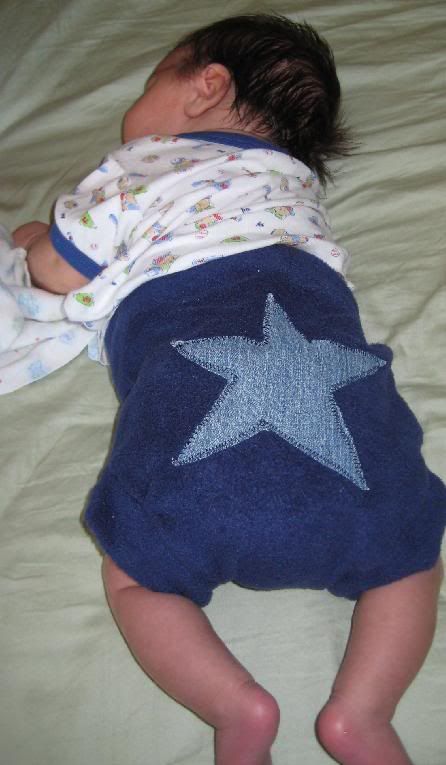 I also made another solid blue one yesterday.
I've been busy! Want to sew a denim cover today, not sure how well it will work. A denim fitted is also on my list and maybe a denim pocket. I have four pairs of adult jeans to cut up (got them on freecycle - all have holes in various spots)