I know I haven't been around much in the past couple of months... (I'm still not in the scrapbooking groove)....
But I did borrow my friend's Alphalicious cart and this is what's displayed in my living room!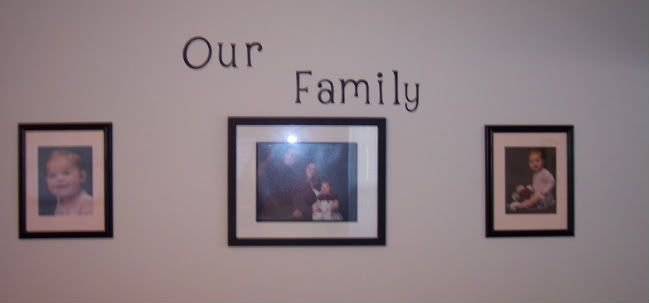 I hope to have more fun with the vinyl in the future. (maybe decorate my daughter's room)
And... this is what I made for a luau at my middle school yesterday!!

another angle...