I am a little confused on how I want to scrap Ruthie's first birthday stuff. I already made the first page of what we did on her actual birthday.
For her b-day party, I want to scrap these pics...I know there are a few, but this was my idea. I want the first 2, to be alone on the first two pages.
This is the collage I made for her b-day.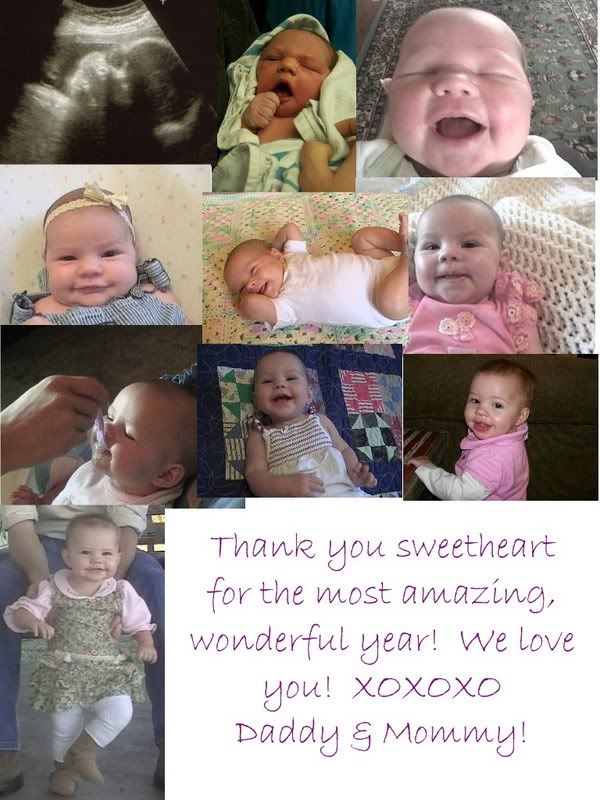 This one of her invite:

These of her cakes:

Her eating the cake: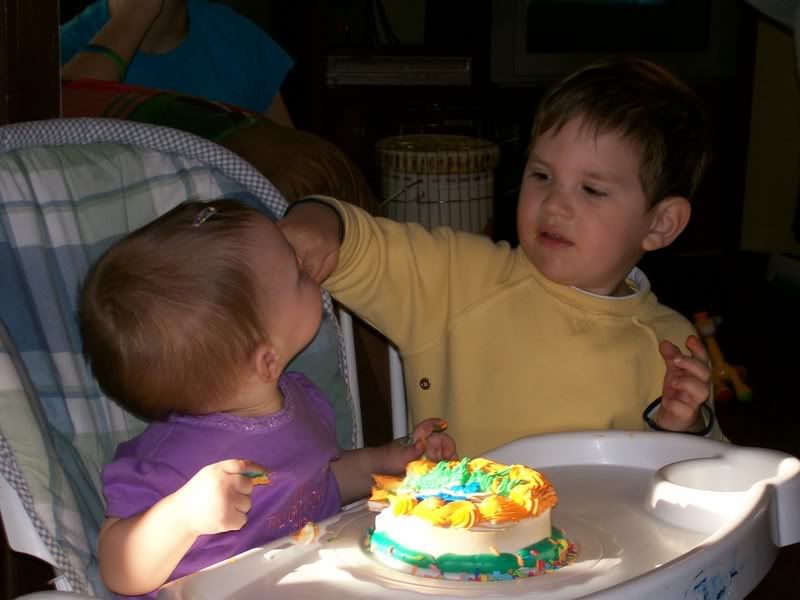 And presents: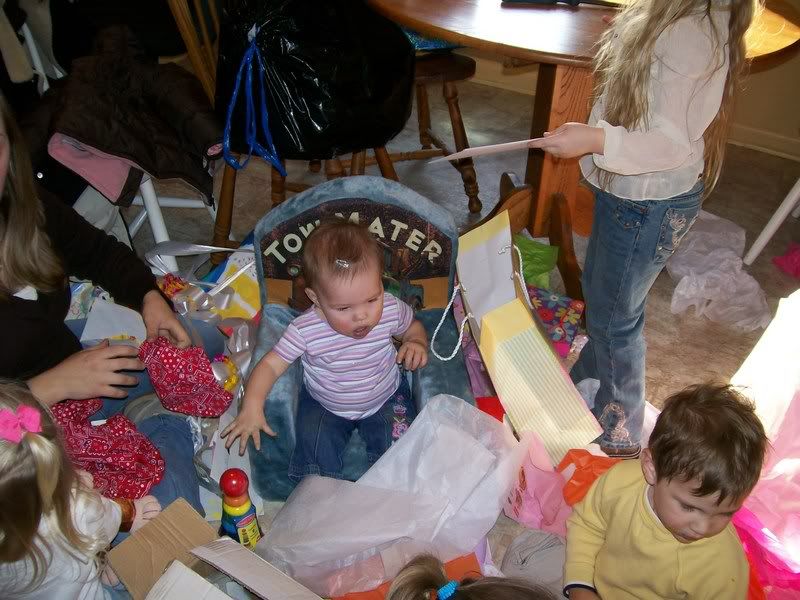 What do you think? Should I cut out some pics?
When YOU scrap a bunch of pics with the same theme, how do you lay it out? Do you make all the pages with the same background/colors? Let me know what you do, or if you have pics of something similar. Thanks again ladies!
Let me know your honest opinions!