Hey ladies. It's been a looooooooong time, but hopefully some of you still remember me. I was an avid poster for a few months while my husband deployed, then dissapeared shortly after he came home. That's not really why I stopped coming around, I had just lost my scrapping mojo big time due to dealing with some personal issues. Well, out of nowhere today, I got the bug to scrap my Thanksgiving pics, so I hope you ladies will have me back! I won't be a super poster for now because we're about to close on a new house in a few weeks, but hopefully as soon as we're settled, I can really start working on scrapping this kid's life. I can't WAIT to get back into doing the challenges!
Now, I'm sure you want to see some pages, so first, to jog your memories, here is an old page I did when I posted last year: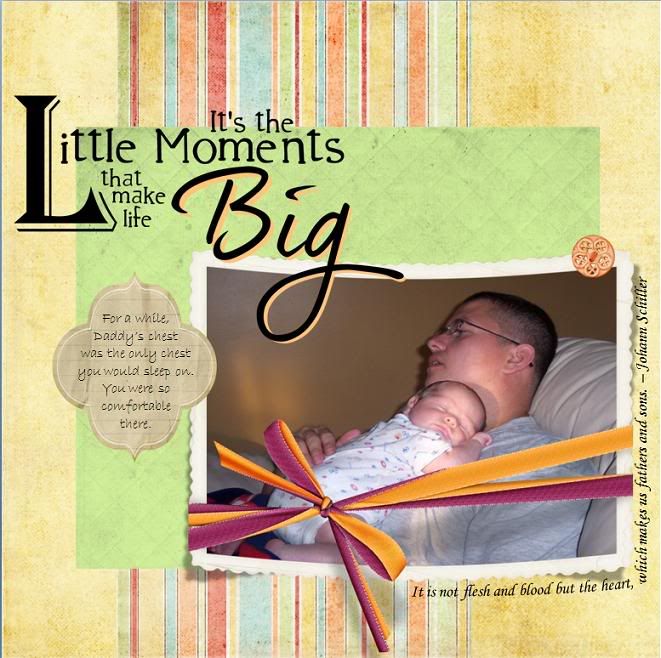 Now, can you believe this is the same kid? These are my Thanksgiving pages. I'm not sure I'm done with them as I'm not quite satisfied, so some feedback would be welcomed.