I re-did the layout of Brandon eating his first real food... i wasn't all that satisfied with the original one.... I wanted to really focus on his face as well as include all of his reactions to the applesauce.. so i turned it into a 2-pager.
Here is the original: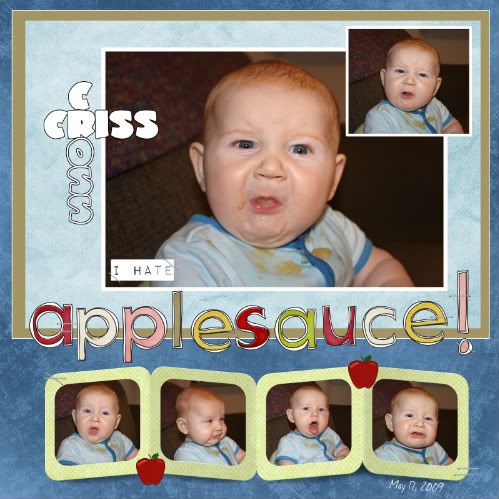 Here's the new one I did: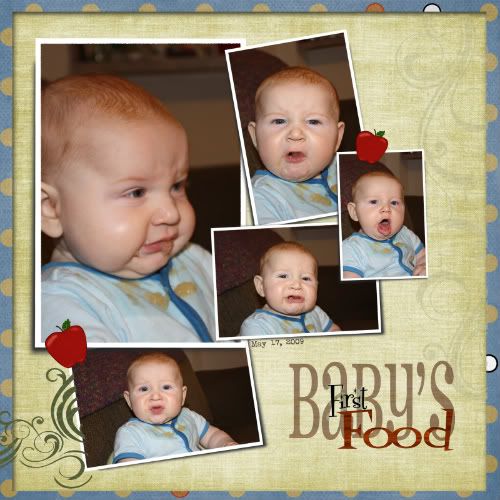 Journaling reads: "Your facial expressions crack me up! This is what you did when mommy gave you your first taste of real food... APPLESAUCE! Fortunately, after you got used to the taste (a few weeks) you have grown to enjoy the taste of mommy's homemade cooking!"