I actually get to scrap today!! Yippee! I did this one this morn.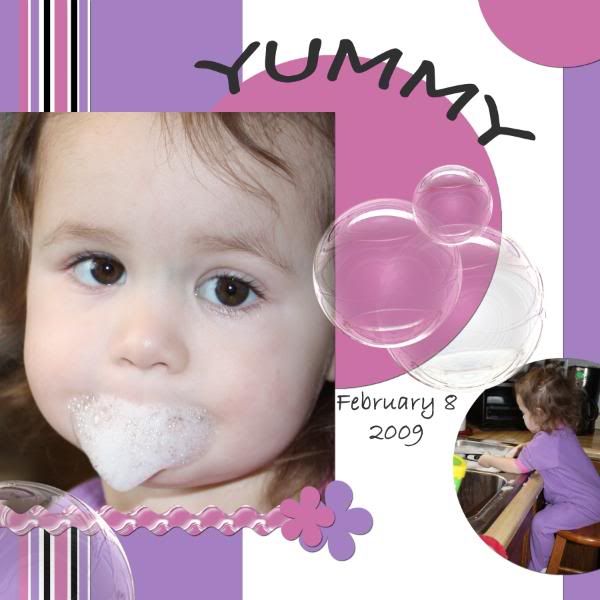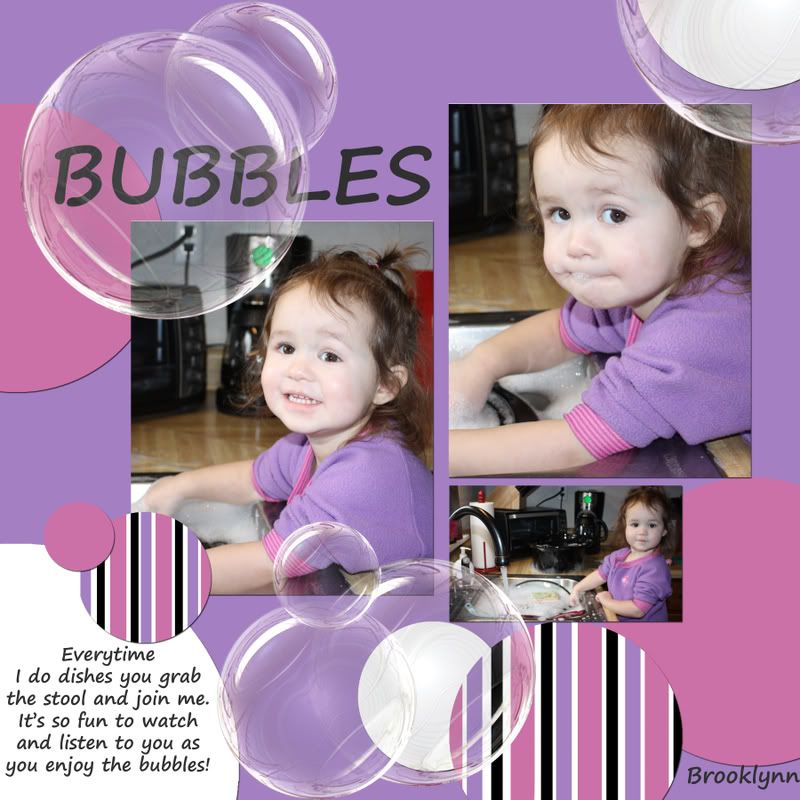 The Bubbles in this layout are a part of the Bubble Bath kit by Kristin Aagard purchased from scrapbookelements.com. Papers are all mine and template is Going Around In Cirles by
Mrs. Wresh Designs. I still have to add the journaling.