So I had my growth scan this morning. Baby is looking great. He is measuring six days ahead at 28 weeks (55th percentile) and weighs an estimated 2lbs. 5oz. He is head down but "sunny-side" up. They weren't worried though they said he's almost in the perfect position and he has plenty of time left. I was just thankful he wasn't breech. I guess he is punching my bladder and not kicking it, lol. I'm going to have one more growth scan in four weeks and then I think that will be it.
I got some great shots. The tech was filling in for someone and she agreed to try the 4D shots since she's not used to such a good machine.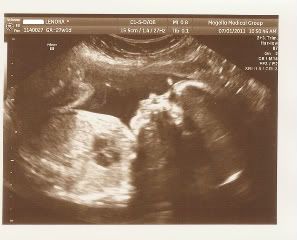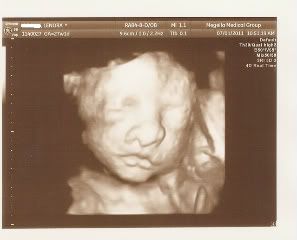 And there's this shot, which I think is hilarious. It seriously looks like he's picking his nose.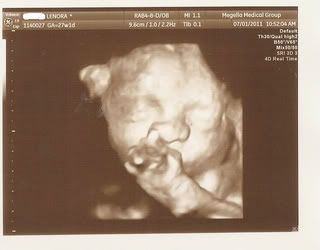 Here's a 27-week belly pic. My maternity tanks have stopped covering my entire belly. How sad, lol.