Sorry I didn't post yesterday, we were a bit busy and when we got home Saturday I was just too tired to really update. I only just posted the pics on Facebook lol.
First, we found out baby girl is head down. Her bum is up at my belly button and she's favouring the left side it seems. Her heartbeat when we got there was 128, then at the end it was 150. She got a good shot of her feet in 2D and measured them, they're almost 6cms long! I wish she had gotten them in 3D though but when she switched over, she had moved and couldn't get a good shot of them. Oh well.
Anyways it went MUCH MUCH better this time around!! We had an older woman who was great. She was cheerful and did everything she could to get baby girl to move around. She did the same with the lady that was in there before us. She had me walk down the hall a couple times rather quick to see if she'd move, and also had me stand up while she tried. Was kinda odd to stand and bend over the bed while she did the u/s, but she did everything to wake her up and move her around.
She explained everything - showed us that the cord was up by the face when we got there, and that she'd try to get me to jiggle my belly to get it to move. She gave us 2 heartbeat images and was just so pleasant! We all had a good laugh when she was trying to record the heartbeat onto the little thing for the bear - we bought a new one since they have the pink ones in lol. She had locked in really good and it was nice and loud, well Hailey decided to blow a raspberry and start going "LALALALALALALA!!!!"
Omg it was soooooooooooo funny! Even when we tried again her, hubby and myself couldn't help but want to giggle away. She had all the kids leave the room but even still it was priceless.
Our pics are great and so is the video. I was a bit iffy at first when she had paused the recording to see if we could jiggle the cord out of the way, but then she hit resume and all was good. She was how a tech should be... friendly and cheerful. Not ho hum grumbly like the one we had first time :eek:
Here's some of my favs:
A good profile shot of her. Probably one of my favourites now: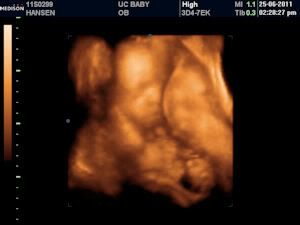 Hand: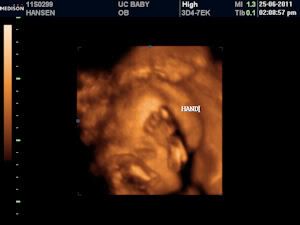 Arm over the face. Baby girl says ok you've seen me now go away lol.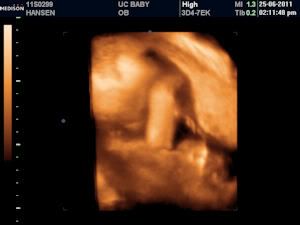 Various face shots: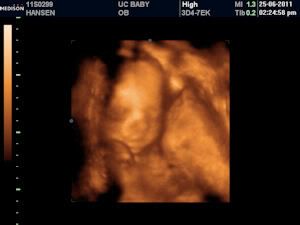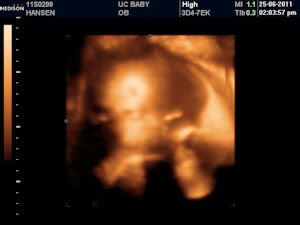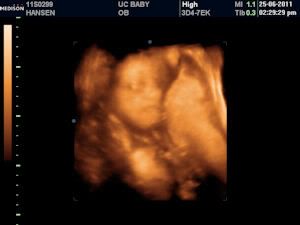 Sorry there's so many I was having a hard time picking the ones I liked best :D. The rest are similar to these but different views etc. Seems baby girl really favours that side and laying that way, and Hailey was much the same.