Baby looks perfect! Measuring right on, organs look good, etc. Baby was moving constantly during the scan, giving the tech a little trouble measuring.
Also found out my placenta is anterior for this one. I have been feeling movement, but DH hasn't felt anything yet. I'm sure that's a big part of it!
Here's a couple pics.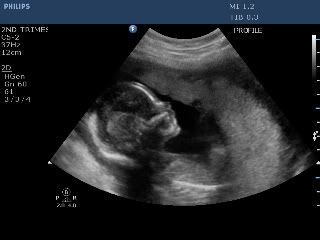 Perfection!