I was wondering if anyone was interested in having a blinky made up of all our babies as newborns and also some sort of collage? I made the June 2010 blinky and also the collage. I would do ours in similar fashion. If there's interest, I probably would not be doing it till after Christmas though, but I would certainly try to get it all done before then.
Here is the blinky:

And here is the collage: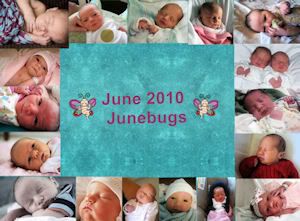 I would put sapphires in place of the bugs of course for the collage lol.
If there's interest I will post an email and details later this week