Hi!!!! I'm back!!!! I took off for 6 days with my oldest DD to see family in MN. She was PERFECT on the plane. Used her manners with the flight attendants("May I please have some apple juice?") and walked on and off the plane helping me by carrying her back pack. It was snowing when we got to MN, and it was COLD, but we had a GREAT TIME!!!!!!
My baby niece (who is 3 months old) is too precious for words. Such a good baby.I never wanted to put her down!!! Such a cuddle bug!!!!! O got a really cute pic of DD and my niece. I'll post it as soon as I cam. We are off to Disney Live this afternoon!!!!!!
EDIT:
I'm still uploading but here is my favorite shot of the trip. These to look like they are trying to come up with a nefarious plan

Couple more:
Ok, I lied, THIS is my favorite shot of the trip. This was my first time holding my niece. DD is TOTALLY in love.

Sister totem pole plus DD and niece LOL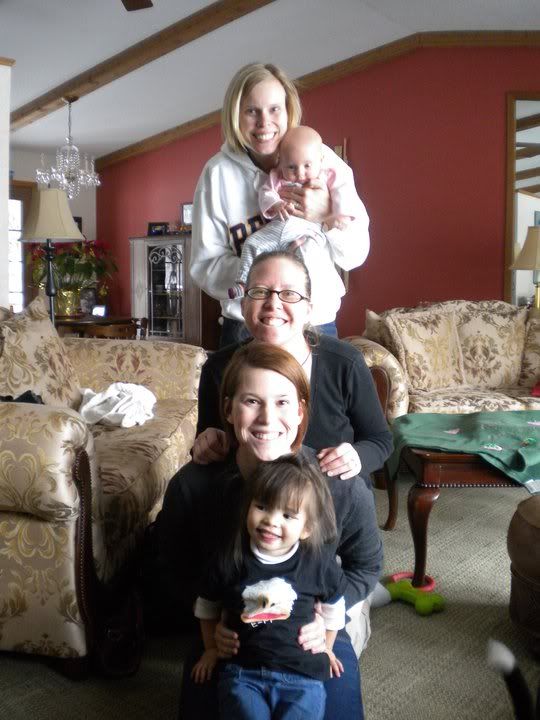 From L to R: My youngest sister, me(sorry, the hair is bad), my mommy, and my younger sister. Do you see the resemblance?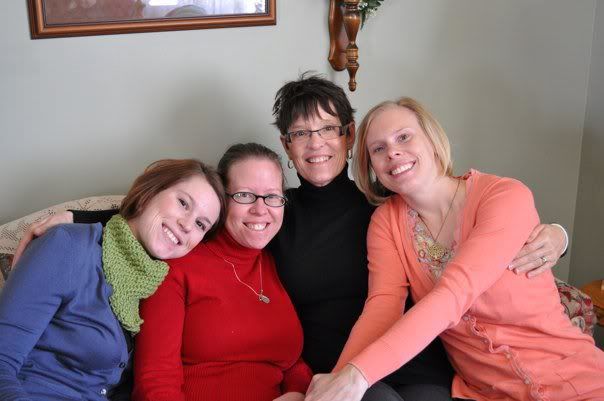 My sweet girl and I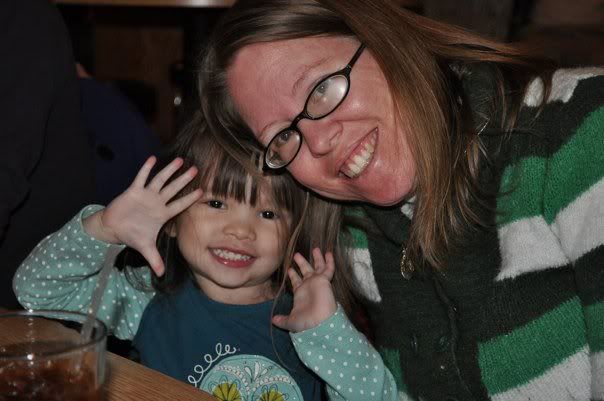 Ok, last 2 photos:
I asked Dh to get the twins hair cut while I was gone. he did it himself. Did a good job. i was just floored with the result. They look so grown up and not at all like babies anymore
My sweet DD2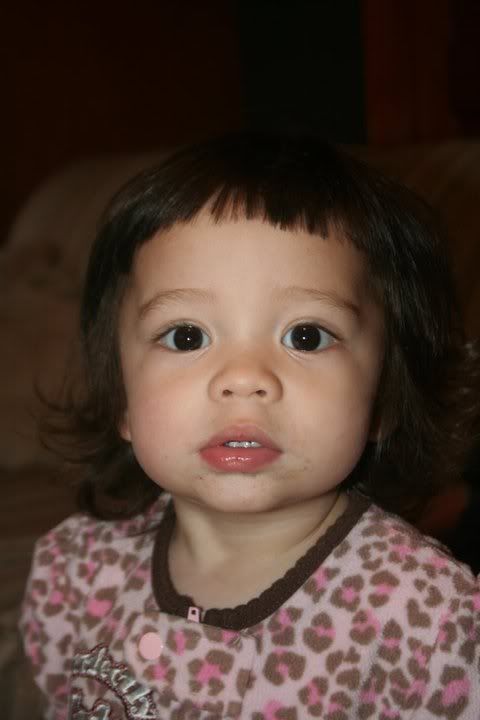 DS was the biggest change. He had "long" curly hair and man, he looks like a little man now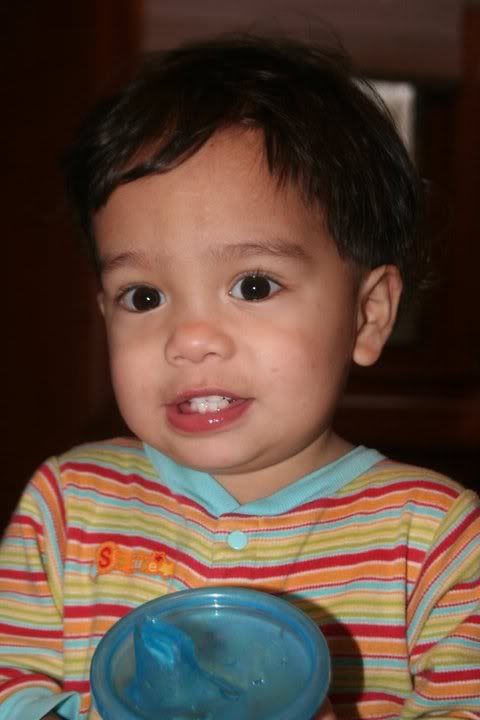 Thanks for letting me share