I know Patty had done some pics, so I thought I might start a thread for everyone to post current (or not so current!) pics of their LOs.
Cassandra's getting BIG. She was 9 lb 15.4 oz this past tuesday at the BF support group.
We like to encourage early reading, so if she isnt starving to death after bathtime, here's what we do: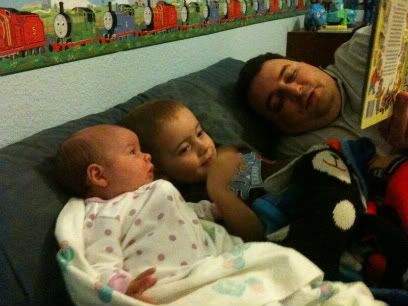 Big brother also LOVES to play with her. Sometimes it's all we can do to keep him OFF of her!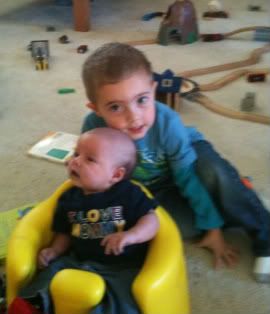 Her big brother is getting so big, he WANTED to put on his Halloween costume and pose for a pic, so here THAT is:
next!