thanks melissa(lamonsgrl). i got it yesterday actually, but photobucket was being weird so now i'm posting with a pic
and i will say how sneaky of you to pm me telling me my secret person was requesting i fill out the questionaire since i forgot to
anyways, i got some hooded towels(which i have some and love with DD and needed more), bath rags, shampoo and lotion, and diaper rash cream!
and i will add, that the towels have already been shared by DD,,,she had to use one for tonights bath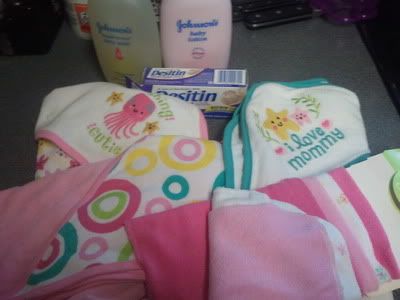 i am so very greatful!!!