Don't know if you remember but I posted a few weeks ago about what to make as my prizes for my baby shower games, and I finally thought of an idea and just put the prizes together. Just wanted to share: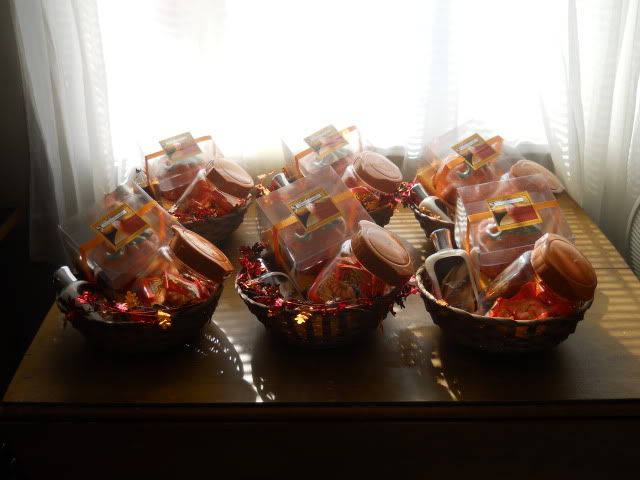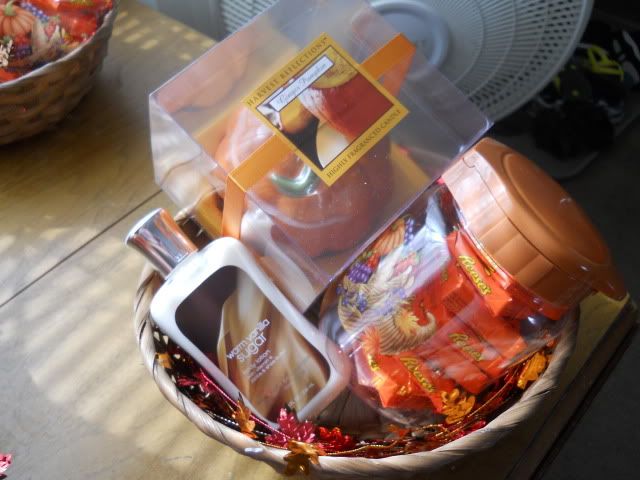 I decided on a Fall theme, since it's my favorite time of year, and Logan will be a Fall baby. I got pumpkin scented candles inside a glass pumpkin container, a decorative fall candy container with reese's (since reeses are the colors of fall) and bath and body works vanilla sugar lotion, all in all I spent about $20 on each basket, which was my goal, so I am happy.
it's one week until the baby shower and i am so excited, i snooped on my baby registry and noticed people are already buying things. hehe. and today my gram wanted me to drive her to babies r us and she bought the car seat that is on my registry. So that was really nice, now I don't have to worry about having the car seat.
here is the car seat: lol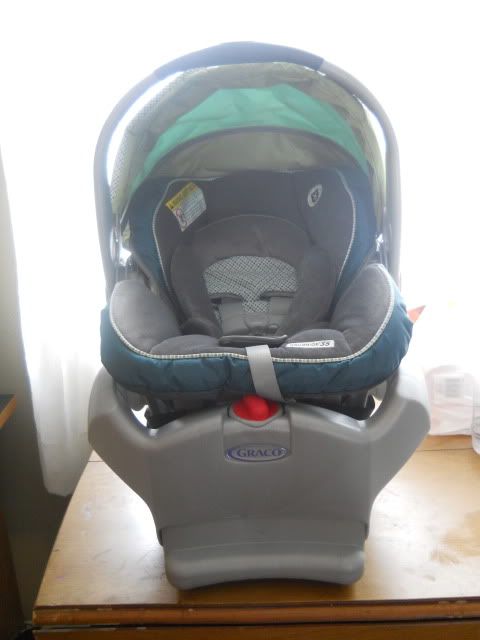 I can't wait to see his little self in it.