I finally managed to get some pictures uploaded to photobucket and resized! Sorry if there are too many- I had a hard time choosing!
Right after he was born. They laid him on my stomach for a minute, but they had to take him off to suction him because of meconium. They brought him right back, and DH (helped by our doula) remembered that we had a camera ;-).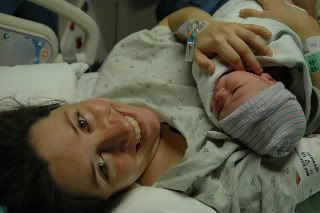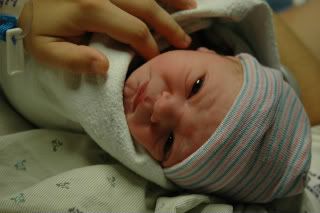 DH and the little man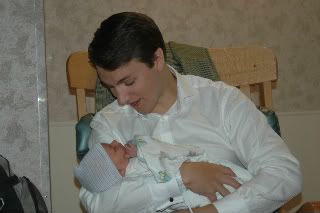 I think this one is my favorite:

Both of my babies!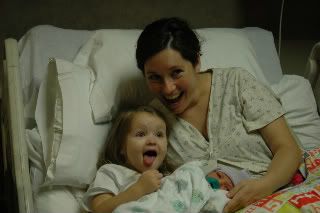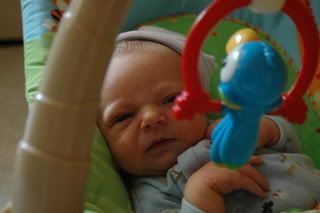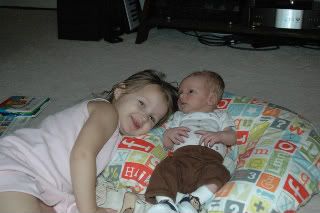 Wearing his monkey shoes that Lori got him!