First off, I want to congratulate ALL the mommas. I haven't posted since before Kelsey was born so I have not been able to say that. I have lurked here and there (mostly on my phone) and I am SO happy everyone is doing well.
My birth story....I don't really have one. Kelsey was a planned c-section. She was born 9-15-11, weighed 7lbs, 7oz and 20.5". The first month or so was a challenge but everything has worked out and she is doing great. Kesley is now 3 months and I'm guessing around 15lbs and 24.5". She is healthy (except the horrible cold she has now), happy and a true JOY in our life!
I am sorry I have not been posting. Starting today I will be on my computer a little more and will definitely make our board one of my internet stops. I hope everyone has a WONDERFUL holiday!!!
Here are some pictures of my sweet little girl.
9-15-11 Kelsey's Birthday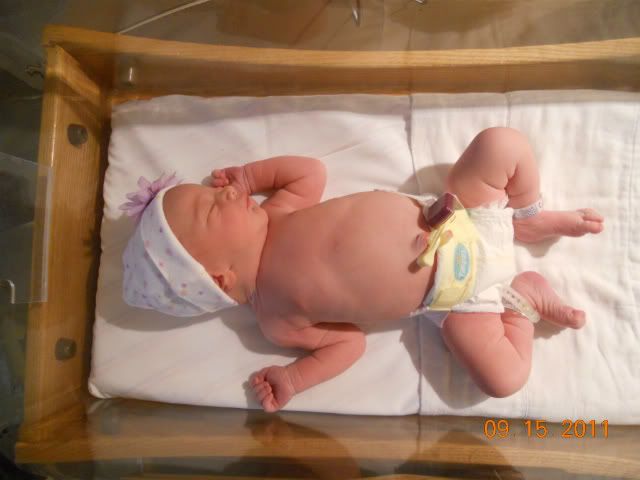 2 weeks old

1.5 months

3 months