I PASSED MY 3 HOUR TEST!!!!! My Dr. asked if I felt like I was going to pass out when I left. I told her I felt pretty crappy. Apparently my blood sugar was 33!!!! YIKES. No wonder why I felt so terrible(normal range is in the 60's).
Had the growth scan, and things look great. Somone is estimated at 3lbs 2 oz and the tech got some great pics of her.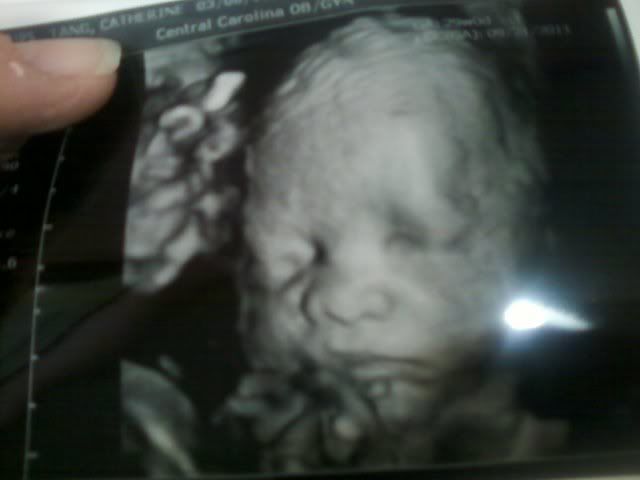 My Dr told me to plan not to go any minute past Sept 14th with her. So......there you have it.
I'm now on the every 2 week visit "plan" and I just know that I'll blink and she will be here.