I'm on a roll with pics today lol. I was going to post some of these in my other thread I just made to share pics of our kids, but figured I wouldn't clutter up that one too much.
Last Friday Heather graduated from preschool. She look so cute in the little cap and gown they had. It's hard to believe she's growing up and starting school all day, every day in September. Here's some pics from that:
All dressed in her gown: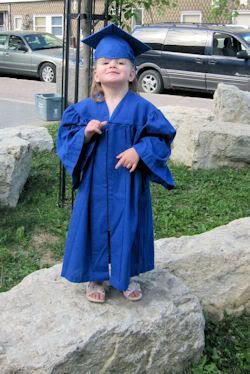 Her preschool class & teacher:

Receiving her diploma: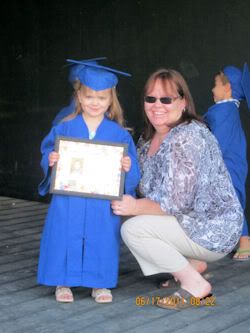 Pics of me & her, Bruce & her, just her holding her diploma and her actual diploma: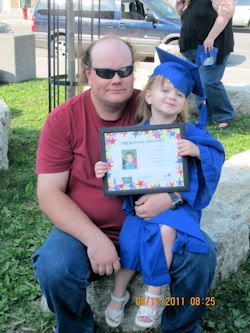 Here's the crib set I just bought her the other day. It's used but it was so cute and for only $20, I couldn't resist! We can't use bumper pads anymore, so I'm trying to think of how I can possibly use it. If anyone has ideas let me know! And the blanket is thin enough that she can use it and not sweat buckets! The one set we had with Christopher, it was so thick the poor guy was soaked all the time and couldn't use it till he was alot older.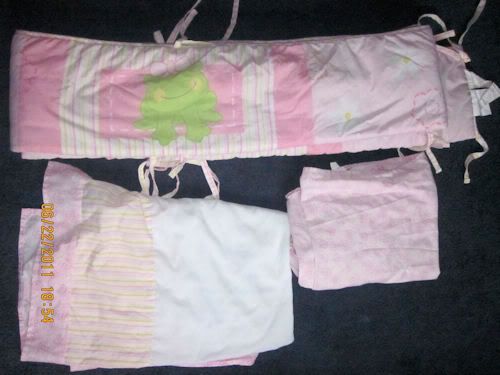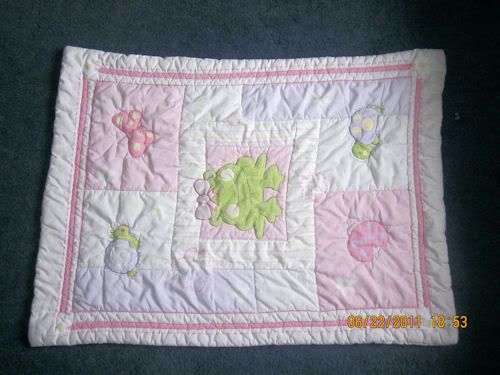 Annnnnnnnnnnnnnd, last but not least. Plus sized belly pics! My son took these on Monday, I've just been debating on posting them lol. I was 26 weeks, 5 days, and I still don't think I look pregnant. Hubby cracked a joke the other day saying "Oh boy you can't get to the sink anymore" when I was washing dishes, but while I KNOW my belly is getting bigger, I don't consider myself to actually LOOK pregnant - yet lol. Joys of already being fluffy I suppose :lol:.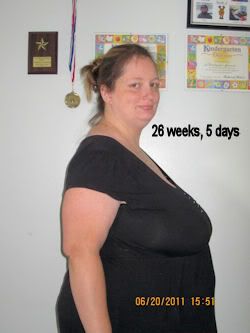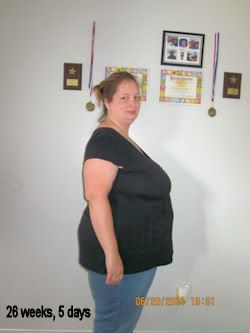 Oh, and it might look like the kids school awards etc on the wall are crooked, they're really not. My son just likes to take crooked pics sometimes :lol:.