I love it! I highly recommend it. Especially for the twin mamas. You tummy muscles are going to be pretty darn loose and if you have a csection, it really weighs on that incision. It helps keep my muscles in tight so I can get of bed easier. Also I got a mini tuck so my incision is longer. Pretty much hip to hip. So this is really helping to pull things in. Plus I look slimmer. Ha!
Ok and can't post without giving a pic!
Jeremiah on left, Evie on right.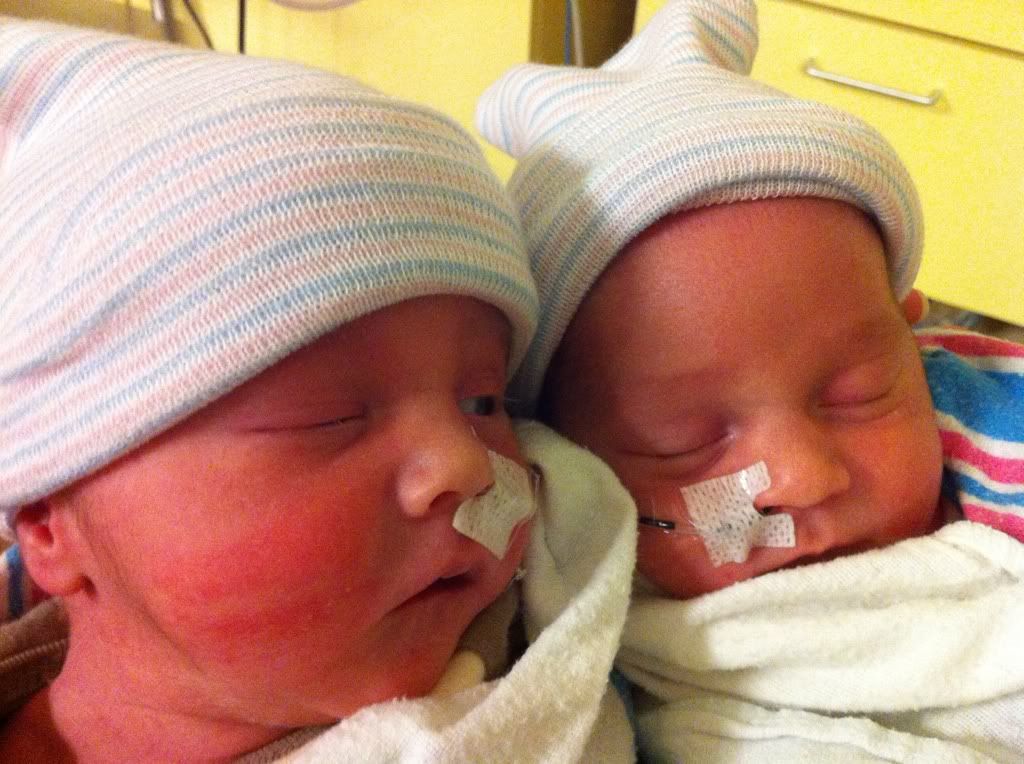 Looks like they will most likely be home this weekend. They are eating soooouch better! They turned a corner a couple days ago! Good Lord, I want them home so badly!!!