So I sat down tonight and made a few new pairs of babylegs, boy ones this time for a friends son. So I took pics of the process. I hope they are easy to understand.
The sock
For these I used men's dress socks. I have used girls knee highs and I just bought womens knee highs too.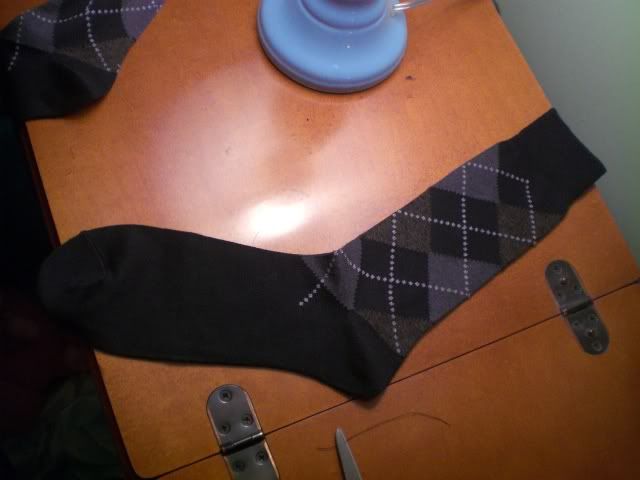 Make 3 cuts, first to cut off the toe, second to cut off the heel and third at the ankle. You will end up with on long tube and one short tube.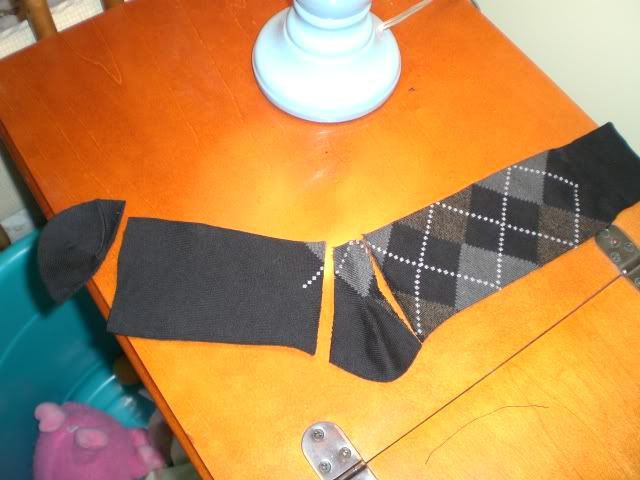 Fold the short tube in half and sew along the cut edges to make the cuff.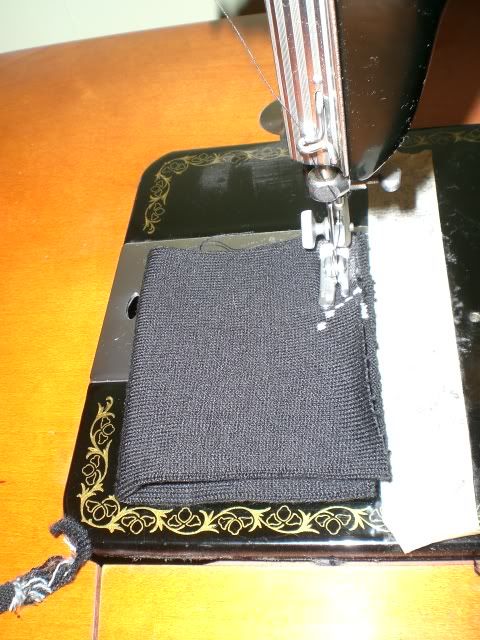 Slide the cuff, still inside out onto the sock, right side out.

Sew together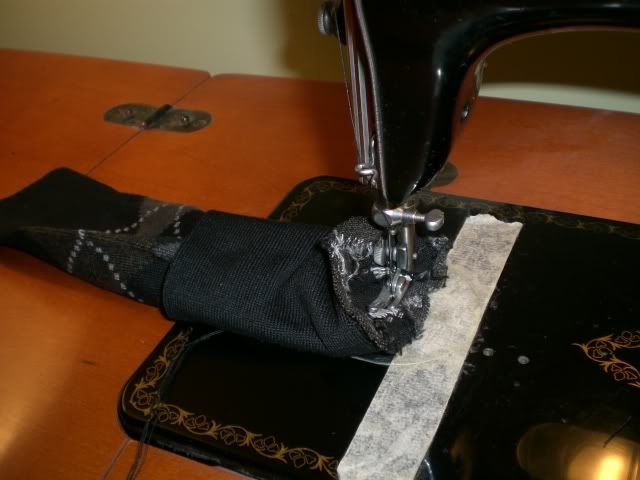 Then I trim off the extra material just to make it cleaner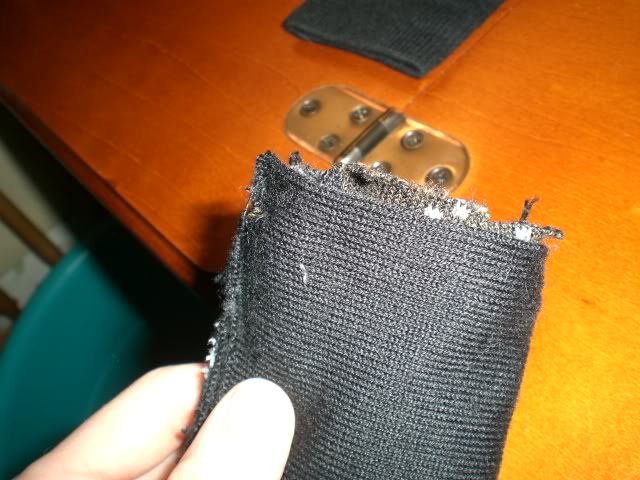 Fold the cuff over and that it, done!

Peyton modeling the finished product

This way they have a nice long cuff that is easy to fold if they are too long but will provide enough length for growth. As a side note I used a regular sewing machine, an overlock (is that what they are called?) machine would be ideal but mine isn't working, or you can sew them by hand. Actually my machine is very very old but I love it.