I wanted to post the link to where I got the idea for Darcy's dress that I made. This blog is a tutorial on how to make the circle dress. She has lots of awesome tutorials.
This dress: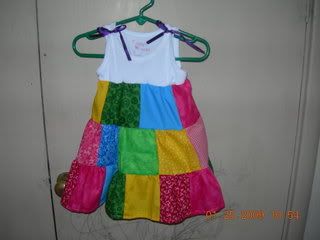 http://indietutes.blogspot.com/2007/05/patchwork-circle-skirt.html
I have another one in the making and will post pics of it when I am done.