Hi!
I just finished knitting a jacket for our baby (due this month!).
Apparently, the pattern is the hugely popular and famous "Baby Surprise Jacket" by Elizabeth Zimmerman, although I had no idea when I bought it. I saw it in my local yarn shop and saw it was knit all in one piece. I have terrible assembly skills for knitting (as I mostly just knit scarves) so I thought it might be easier.
The pattern is an easy knit ONCE you figure it out. Or maybe I am just still too much of a novice? But it took me a long time to figure out the pattern (I had to use math!). But once I did it shaped up quickly and was so much fun!
I have knit two already.
One for my 7 month old niece (it is way too big for her now, though - she'll have to grow into it) and one for our baby. The one for our baby is going to be part of its coming-home-from-the-hospital outfit.
Jacket for niece (size is 1 year and up):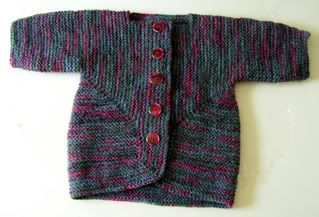 Jacket for our baby (newborn size):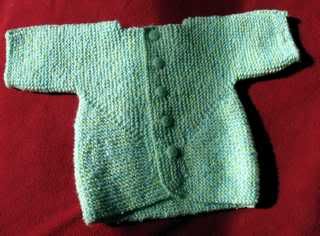 Entire Outfit: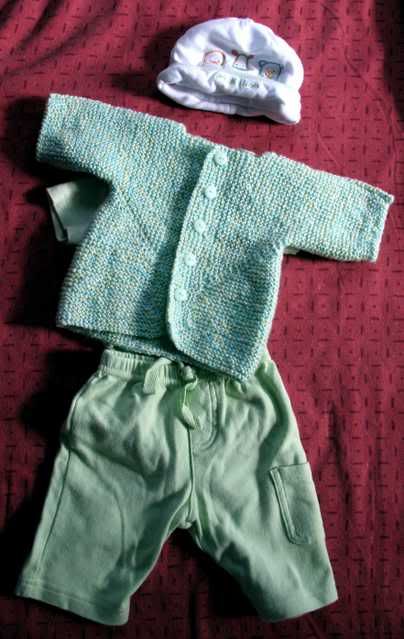 Anyway, just wanted to share.
-Joanne