Hello again! Thought I would start a progress thread of my own. Maybe it'll help me with my WIP AdHd
Here's a pair of booties I'm working on right now. Started them last night, and I think a laisy daisy embroidered on the top of the foot might be cute? The yarn is Briggs and Little 100% wool. It's pretty rustic, but should wear tough.

The booties are my way of procrastinating on this project. I'm making the pattern without toes. I've already knit a pair for Emma and she wears them dancing. Her teacher offered to pay me $30 to make her some. It's been 2 weeks and the following picture shows just how much I've accomplished!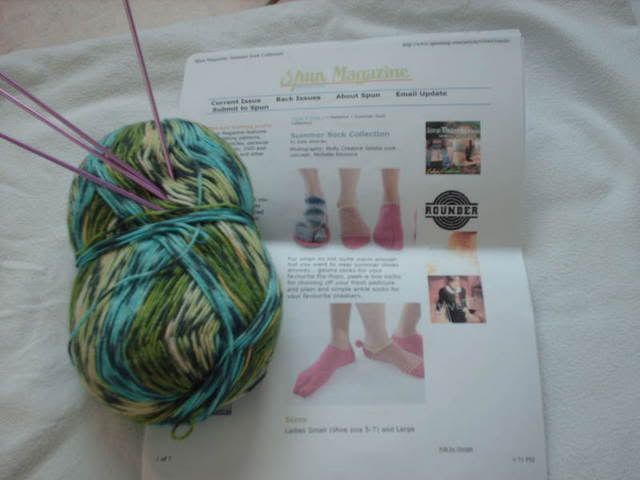 I hate knitting anything twice!
A little bonnet I finished for Eva a few weeks ago. It's seamless, done with an i-cord tie. The yarn is Patons Grace, so she won't be wearing it often. Don't care much for handwashing!

Got a little more done in the last few days.
Finished the booties: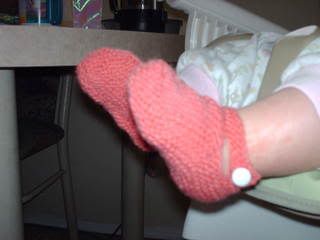 And actually started the peek a boo socks for Emma's dance teacher. They are no longer a forgotten forlorn ball of opal yarn...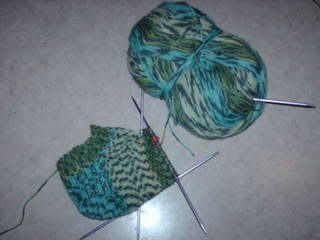 Now I'm just hoping I don't run out!