I don't clean. I knit. (Sorry for the bad pics -- I never feel like using the camera when the sun is up!)
The Trellis sweater is done, just waiting on buttons from my mom:
I'm almost done with a basic raglan sweater. It's plain, but it's Cashmerino Aran. So so so so soft and yummy. My gauge is way off, but it'll fit at some point, right?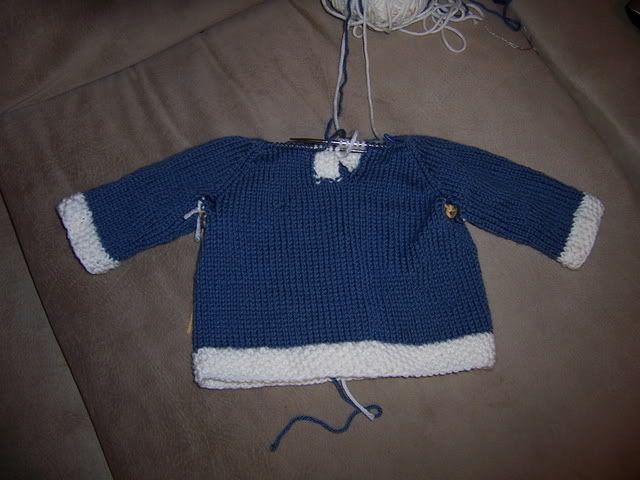 And I've started on the Pea Pod Sweater (free from Interweave! They have such cool stuff!). It's knit all in one piece, back and forth, so it's slow going, but I love the lace work. I'm hoping it will fit next spring, so I'm making it in the one-year size!