I am a waaaaaaay begginer knitter. i taught myself about a week ago using knittinghelp.com.
I have since knit 2 hats. This is my first one: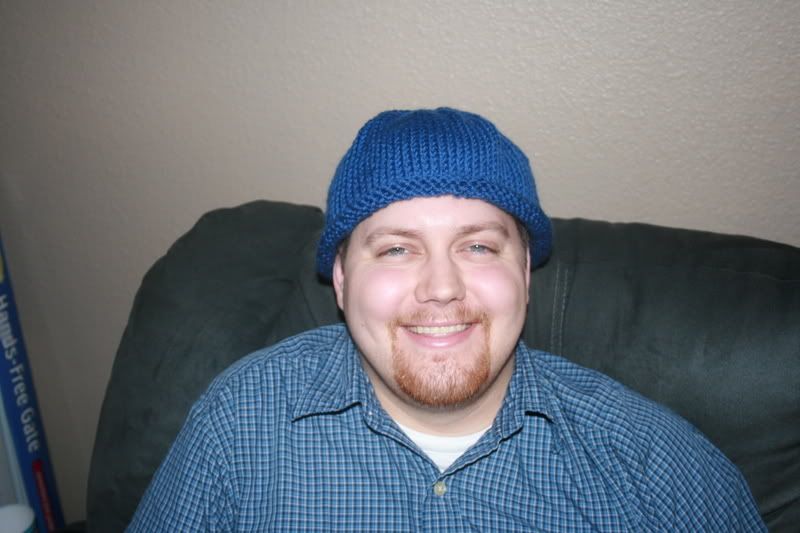 you can't see all the holes, but there's at least 7 throughout from dropped stiches
and here's my post I made on my bb about my NEWEST hat!!!
I am super proud of myself! We are going to see Horton Hears a Who tommorow and I'm going to attempt to have Noah wear the hat with his Thing 1 shirt, but if not, his cousin will wear it. And I will make Noah a different on with the double point needles and perhaps a stinking chin strap! (that kid refuses to wear hats!)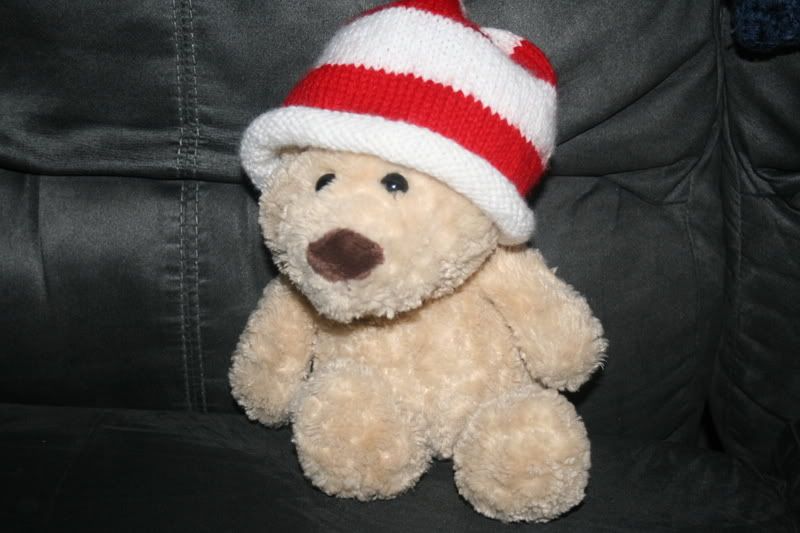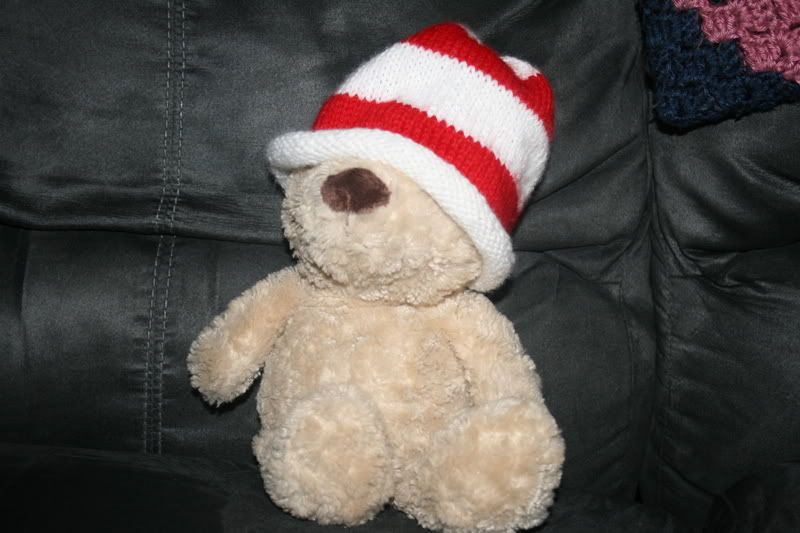 and in the intrest of full disclosure...my join (i think that's what it is called)

I've never switched colors before and don't think I did the best job. But I'll put that part toward the back