Well, I've got 4 pairs done, and 9 to go! Since learning to knit on DPN (which is so much fun, not scary like I've heard) I've decided to do wool and alpaca socks for all the babies due this year that I know. (Is it some sort of weird baby boom here or what?! I know 12 people, one with twins!)
Anyway, thought I'd share a couple of them, I don't have pictures of the rest but I have some great ones.
My first sock attempt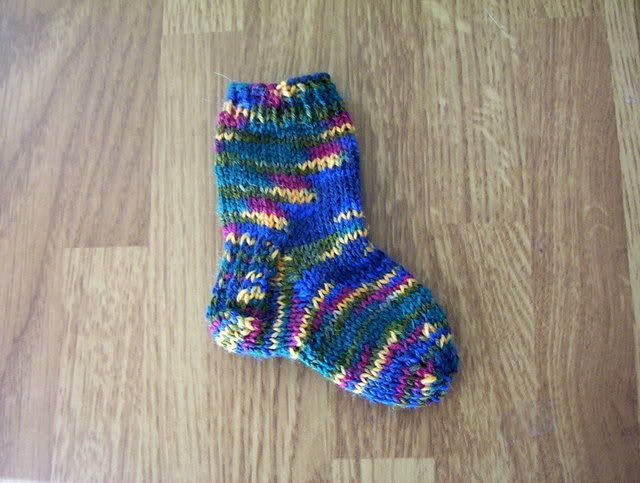 My 2nd sock.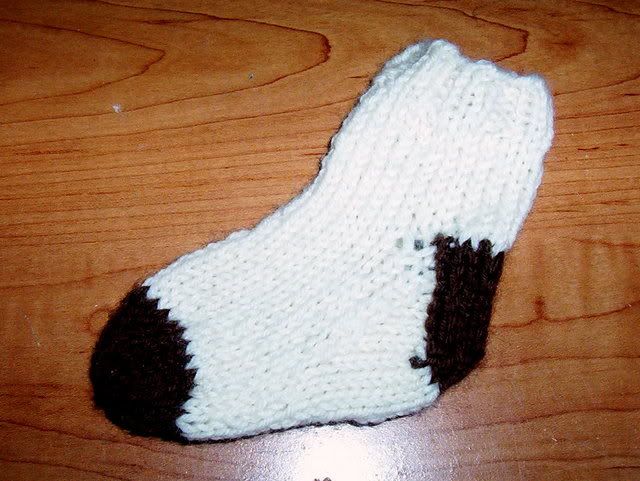 I won't bore you with the other ones.