Welcome to the Trying To Conceive After a Loss Board!
:bighug:

I'm sorry that circumstances have brought you to our board, but I HOPE your stay here is short and sweet.
If you are new to the boards, please read the guidelines
*UPDATED 1/9/08*
[SIZE=5]
Community Guidelines
[/SIZE][SIZE=4]Site Information

Unlike many other online communities, we do not wish to bombard our members with a pack of unreasonable rules which leave you feeling so stifled that you begin to wonder if you are back in kindergarten! Our guidelines are fairly simple and all based on an essence of common sense, respect for others, and the basic grounds of civility. We honestly do not wish to be required to serve as "police". We prefer to spend our time continually improving the site and your experience here at Pregnancy.org.
All in all we have outlined 8 basic principles to govern our community. We expect that these guidelines will enable the community to remain focused on its original intent -- a place for support, enrichment, camaraderie, and of course -- fun! Please read on below:
1) The Golden Rule. "Do unto others as you would have them do unto you." This statement, (and those similar), have been offered for thousands of years. It is oft mentioned in the tenants of various religions, by philosophers and common men alike. Considering its proven record we felt it should apply here. Let's be adults that can communicate without the personal attacks, bashing of one another, or harassment. You aren't required to agree 100% of the time, but if you disagree please do so in a civil manner. We can guarantee if you don't that others will certainly call you on it.
Private messages are meant to be just that. Please do not repost, share, or quote either in whole or in part without express permission of the author. Doing so will risk the loss of this privilege. Due to privacy concerns and our inability to prove authenticity of offsite messages, we also must prohibit reposting of emails, instant message conversations, and any other private communication onsite.
Please do practice common sense. Within our community we cover a wide range of topics ranging from fertility methods, birthing/pregnancy matters, feeding, parenting, education, discipline, spirituality, political, lifestyle options, and more. If you visit a forum that is in opposition to your own point of view, you can expect to be *offended.* Our advice is to recognize this in advance and elect not to visit those areas. At all times, our support boards should be respected for the topic they represent. Those wishing to debate, may do so in our Debate Arenas.
If it turns out that you are indeed hurting another person on a board, comment area or in chat, then you must be prepared to also accept the consequences of your actions. Again, it is not our desire to baby-sit adults. Act responsibly, show respect for others, and treat others as you wish to be treated. In doing so, we all can enjoy our time here!
2) Trolling, Advertising, and Spam. It happens everywhere on the web and it is hard to avoid. We'd like to mention here that if you plan on using this site to further an MLM scheme, shamelessly advertise a product, site, or service (without permission) or just want to cause havoc and chaos that we will get rid of those postings or comments and disable your account. We simply won't tolerate such rude behavior. Also, be certain that you read our terms of use as well and be familiar with it. We do have the right to charge you for individually spamming our members without permission.
As for posting web addresses to other sites, we don't mind if you do, if it helps someone with information or advice we don't have here. We do ask that you do it once or twice where appropriate (not multiple times all over the boards), use common sense and netiquette. We ask our members to refrain from posting on the boards specific events that are alternatives to the normal routine at Pregnancy.org. Some inappropriate examples would include telling members to go elsewhere to meet off-site to chat instead of using our software here on site or purposefully using our site to promote another community/group without permission. Because our community is so open (everyone can see and post everywhere) this behavior affects the site as a whole and can be extremely disruptive. We ask that you respect your community and the other members using it. If we find that a member is purposely attempting to move our members off-site, (whether publicly or via private message), it will be dealt with accordingly, including disablement of the account.
3) Copyright infringement. Please don't plagiarize. If you have permission to reprint something - great! If not, please don't quote or post it without the proper consent. If you found research on the web, simply include a link to the article. We can get into trouble, not to mention it isn't a nice thing to do to the original author.
4) Vulgar/Offensive Language and Restrictions on Post Content. We do not wish to restrict your right to display personal views, ideology, etc. but do ask that you continue to remain respectful of others. Please refrain from including profanity, violence, obscenity, lewd, or sexually explicit content within your posts in deference to (or as a courtesy to) your fellow members and their families. *Note* This does apply to images, videos, and other content from *offsite.* Content posted within our public forums must adhere to our guidelines and terms of use. While we are not a site for children, as a parenting community there is a "reasonable expectation" that the site is family friendly. If you feel you simply must express yourself using these means we actually have private forums just for you to do so within your post instead.
Please note that it is never ok to use racial or other discriminatory remarks. While you are welcome to express your belief/point of view, (within posts, signatures, or comment areas), please understand that you are expected to be able to do so without mocking, bashing, or demeaning someone else's views/beliefs. Once again, it is an issue of respect for all your fellow Pregnancy.org members and non-members alike that are subjected to reading. If you have a question whether something is allowed, please [EMAIL=missyj@pregnancy.org]ask us![/EMAIL]
5) Donation drives and Solicitations. All donation/charity drives and solicitations posted on site must be approved by management prior to posting. Unfortunately, we are not able to consider requests for personal reasons (financial hardships, new computers for members, or to gain funding for continuing education, etc.) We are simply too large a community and it is extremely difficult for us to determine one person's need more worthy than another. It has also been our experience to have members conned with illegitimate requests. While we often get to know our members personally and realize that there are many worthwhile causes, we still must apply the rules "across the boards". Requests considered must be for serious cause, proven via a verifiable source (such as a news agency or public service) or for a national foundation such as the March of Dimes, American Cancer Society, etc. with all monies directly donated to the charity. If you would like more information, simply [EMAIL=missyj@pregnancy.org]email us[/EMAIL] with your request.
6)Buddy/Ignore Lists: We are pleased to offer this feature to our members, both accessible via your profile (User CP section.) Buddy lists are fun ways to keep track of your friends onsite. Also, since we do recognize that with a community of this size, (just like within our own family!), there may be those that no matter how hard we/they try... well -- annoy! Rather than allow this to negatively affect your experience here at Pregnancy.org, please use this feature. We do ask that members do not share or display either their buddy or ignore list. Doing so would only cause hurt feelings which is not the purpose of this feature. Those choosing to do so will find their account, at minimum, temporarily deactivated.
7) Signature and Avatar Guidelines. Please notice we have specific guidelines for these privileges. Please see the section below.[/SIZE]
[LIST=1]
Image dimensions and File Size Limitations:
Avatars - You may include a small graphic image below your details in posts. Only one image can be displayed at a time, its width can be no greater than 110 pixels, the height no greater than 110 pixels, and the file size no more than 391 kb.
Signatures - These shall be limited to 450 x 450 pixels maximum. (This translates into approximately 6.25 x 6.25 inches) with a file size limit of 250kb maximum.
Slideshows: Must adhere to the dimension and file size listed for Signatures (Dimensions: 450x450 max File Size: 250kb max). Also, please limit to no more than 5 rotating images for the benefit of other users. At this time we are not allowing slideshows with music/audio affects that auto-start.
Content: Please be aware that all avatars and signatures should adhere to the same rules as listed within the Community Guidelines. Again, please refrain from including profanity, violence, obscenity, lewd, or sexually explicit content or that intended to purposefully mock/bash/demean within either area in deference to (or as a courtesy to) your fellow members and their families.
Use of multiple (stacked) images: We are aware that you may wish to include one or many worthy causes/remembrances within your signature. However, due to space constraints and loading difficulties for our users, you are still asked to contain all of your signature within the limits provided above. This does include blinkies, tickers, and other graphics. One suggestion is to create a couple of signatures and alternate.
Courtesy in use: We are pleased to offer you this opportunity to share your families, your beliefs, and your points of interest within your signature. Please, however, be courteous to one another and recognize that you do not have to include your signature with each and every post you make. This particularly applies to those within the same thread. Once is enough.

"Please do not use the centering code on your signature. While we know that it looks nice for some, for others it forces members to scroll back and forth simply to read any thread you post your signature on."
Please understand those choosing to ignore these guidelines will risk the loss of theses privilege(s) and a possible disablement of account for repeated offenses.
FAQ:
Why are these limitations necessary?
Our web space is limited. We wish to offer the greatest perks possible, but feel these are reasonable limitations. The outcome is a faster and better site!
Our users, including each of you, benefit! Faster load times, less hang ups, and less space taken up on your personal (cache) computer files . not to mention that we are able to enjoy what you've chosen to share!
When does this policy become effective?
It is effective immediately.
How can I resize?
You can either use a photo image program on your home computer (the one that you designed with) or if you still need help please contact one of our volunteers on our Photo Gallery and Signature Help Board.
A signature? How and where do I get one?
To install your avatar or signature, simply click on profile and insert the codes for each! Still have questions or need additional help? You can ask all of your remaining questions on our Photo Gallery and Signature Help Board or [EMAIL=missyj@pregnancy.org]email MissyJ[/EMAIL] anytime.
Dealing with Violators: At their discretion, Pregnancy.org maintains the right to temporarily or permanently remove any member that they deem is in violation of our community guidelines or terms of use from the membership list.
That's it! If you ever have any questions, comments, or concerns please don't hesitate to write! [EMAIL=feedback@pregnancy.org]Click here to send us a note or suggestion[/EMAIL]!

Signature guidelines are stricter on this board,

In addition to keeping these boards sensitive to the needs of our members,

please do not include your signature if it includes pictures of children or pregnancy tickers

. Feel free to share your pictures in the Photo Gallery.
**Please understand those choosing to ignore these guidelines will risk the loss of theses privilege(s) and a possible disablement of account for repeated offenses.**
FAQ:
Why are these limitations necessary?
Our web space is limited. We wish to offer the greatest perks possible, but feel these are reasonable limitations. The outcome is a faster and better site! Our users, including each of you, benefit! Faster load times, less hang ups, and less space taken up on your personal (cache) computer files not to mention that we are able to enjoy what you've chosen to share! [/quote]
Places to get tickers:
www.babygaga.com
www.snugglepie.com
www.tickercentral.com
www.lilypie.com
www.tickerfactory.com
www.extrapounds.com
www.3fatchicks.com
First time posting:
Sometimes it isn't easy posting that first message and we wanted to make it easier for those with questions. We pooled our resources and put it here in one convenient spot, where you can find it easily. Similiar to the FAQ sections you find everywhere on the web!
We have a great group of girls and we want to share as much as possible.
Everything positive is welcome. If it brought you comfort, it just might help someone else too!
IMPORTANT DATES
One way of sharing important dates is to post on our Interactive Calendar. http://my.calendars.net/ttcafteraloss/
You can put doctor appointments, birthdays, anniversary, loss dates, angel dates, etc. Anything you would like to share!
GETTING TO KNOW EACH OTHER
When you are ready to start posting, please post an introduction telling a little about yourself and where you are in your TTC Journey. (even if you are not actively TTC you are welcome to join in!) Post your stories here http://www.pregnancy.org/phpBB2/viewtopic.php?p=4876445#4876445 if you want to share.
Also so we can see where you are in the world if you join the frapper group!
Are you ready to start posting on TTCAL?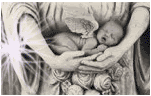 If you are upset by any of the following topics:
Talking about TTC methods
Talking about Children
Getting pregnant
Announcments of BFPs
HOORAYS for a few days after the Announcement of a BFP
The occasional signature about children, with children, pregnancy tickers
OFF TOPIC threads - Sometimes we just get silly with stress relief here!
This board probably isn't the best board for you. The pregnancy and infant loss board http://www.pregnancy.org/phpBB2/viewforum.php?f=186 may be the place for you right now.
If the stress of TTC is wearing on you, check out the TTC Emotional Support Board.

As with anything in life, we can't always get along. We just have to all realize when to "AGREE TO DISAGREE".

Feel free to VENT, but just remember if it is related to something going on here at TTCAL, expect some repercussions if people don't agree with your post.





We all have our down days, up days, so-so days, but we always know whatever our feelings are, we can come here and find support from our Family here at TTCAL.This board is not all sorrow after a loss, we have graduates that come back with updates. Their posts give us hope for the future.

TRYING AGAIN

How do we decide when to try again?

"I'm terrified I'll miscarry again" "I can't get it out of my head, I might miscarry again" "I don't want to go through another miscarriage" "I wish the decision to try again wasn't left up to me"

All above are common thoughts when you are making the decision to try again. Deciding when to try again is a decision only you and your DH/SO can make. Another pregnancy won't replace the lost pregnancy but may help you by refocusing your attention. If there were medical complications with your miscarriage, make sure to discuss the plans to try again with your health care provider first. Check out the information here at pregnancy.org http://www.pregnancy.org/griefandloss.php it may answer some of your questions. If that doesn't answer your questions, there you have it, a good excuse to make your first post :)!

Some questions to ask yourself to help determine if you are ready to TTC again:
Does the loss still consume my every thought?
Am I obsessed with becoming pregnant?
Can I think about the loss without it tearing me apart?
Can I see/hear announcements of pregnancy without falling apart?
Do I have happiness in my life, so that I can laugh and enjoy my life?
Am I expecting this next child to make me feel better?
Does seeing happy smiling baby pictures make me bitter, angry and confused?

No one can decide for you. Give yourself time to grieve and heal, emotionally, spiritually and physically.

I'm looking forward to my next pregnancy with a greater insight into how precious life is. You will never forget your angel, but as time passes, it will become less painful remembering him or her.

TTC METHODS

(1) Letting it just happen
(2) Charting temperature
(3) Checking CM and CP
(4) Using fertility Monitor or OPKs
(5) 2 through 4 above

Charting is not easy. It can frustrate you to no end. But when you get the hang of it...it's magic!
Preg.Org has online charting. (going to look up the link)
FertilityFriend.com
Ovasoft.com
TTCAL RULES FOR OUR BFP ANNOUNCEMENTS:
When we get our wonderful BFP we graduate to the Pregnancy After a Loss board!! (PAL) http://www.pregnancy.org/phpBB2/viewforum.php?f=39&sid=538e50840d13167fee99798c6b3d7e4d
With any announcement of good news I expect some celebrations! If we happen to get quite a few I expect ALOT of celebrations!! When the BFP's roll in, it's stressful for everyone. Oldtimers and newbies alike have a hard time with BFP announcements when there are a lot in a short period of time. Newbies, we understand the pain you feel right after having a m/c and seeing a BFP, but that is the intent of this board, to get BFPs! For those of us who have been here for awhile, we know pain as well. Ours falls into the "when is it going to be my BFP" catagory. For everyone... Our time will come and I we will celebrate with each and every one of them!!
Some indicators that a BFP is going to be in the post:
GOOD NEWS!!!
NEW TICKER!!!
BFP!!!!
GUESS WHAT??
Sometimes we just like to have the privilege of having a surprise announcement.It's ok to NOT post Congrats if you don't feel like it!!


We love you anyway!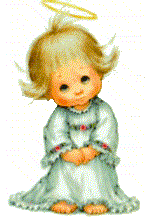 If tears could build a stairway
And memories a lane
I'd walk right up to Heaven
And bring you home today
No farewell words were spoken
No time to say good bye
You were gone before we knew it
And only God knows why
My heart still aches of sadness
And secret tears still flow
What it meant to lose you
No one will ever know
~Author Unknown

BLINKIES
Created or shared by board members!
Kati ~ acoachswife creates Glitternames
Tori ~ crazytoy creates Blinkies
MORE BLINKIES TO COME!
PENCIL PARTIES ARE ALWAYS WELCOME!!

:party:
Contributor 0 No pencil

Supporter 150 One pencil

Super Poster 400 Two pencils

Prolific Poster 1000 Three pencils

Mega Poster 2500 Four pencils

Posting Addict 4500 Smile Crowns

Moderator 5 pencils

Posting Addict/Moderator 5000 Smiley Crowns/mod
_________________

COMMON QUESTIONS NEWBIES ASK
ACRONYMS OF THE BOARDS:
http://www.pregnancy.org/phpBB2/posting.php
How long after m/c do I have to wait to have sex again?
How long after m/c, before we can try again?
How long after m/c or D&C will I bleed?
For all 3, the answer is: It's not the same for everyone. Each m/c comes with it's own set of circumstances. Your doctor will tell you how long to wait for each stage of the game. If he forgot to tell you, or you forgot what he said, call them. Rule of thumb on bleeding, if you soak a pad within an hour, have a foul order to the discharge, or run a fever call immediately to speak to your doctor or his nurse.
RESOURCES
On the Road to TTC:
Preventing Miscarriage: The Good News
by Jonathan Scher, MD
Trying Again: A Guide to Pregnancy after Miscarriage, Stillbirth, and Infant Loss
Ann Douglas
http://www.fertilityfriend.com/HelpCenter/FFBook/index.html
http://www.americanpregnancy.org/pregnancyloss/mcgettingpregnantagain.html
http://www.compassionatefriends.org/
Dealing with Miscarriage/Stillbirth:
When Hello Means Goodbye (Paperback)
by Paul Kirk, Pat Schwiebert
I'll Hold You in Heaven: Healing and Hope for the Parent Who Has Lost a Child Through Miscarriage, Stillbirth, Abortion or Early Infant Death
Jack W. Hayford
Grieving the Child I Never Knew
Kathe Wunnenberg
Coming to Term: Uncovering the Truth About Miscarrige
by Joh Cohen
Every Woman's Guide to Preventing Premature Birth: Reducing the Sixty Proven Risks That Can Lead to Prematurity
by Barbara Luke
When a Baby Dies: The Experience of Late Miscarriage, Stillbirth and Neonatal Death
by Nancy Kohner and Alex Henley
"Trying Again, a Guide to Pregnancy After Miscarriage, Stillbirth and Infant Loss" by Ann Douglas and John R Sussman, M.D.
PREGNANCY AFTER A LOSS:
Pregnancy After A Loss: A Guide to Pregnancy after a Miscarriage,
Stillbirth, or Infant Death
by Carol Cirulli Lanham
THOSE FIRST FEW BLOODTESTS after a +HPT here's a guideline for what they mean!
Using hCG testing to assess if the pregnancy is viable
http://www.drspock.com/article/0,1510,6231,00.html
Normal progression of hCG levels. In a healthy pregnancy, blood levels of hCG rise in a predictable pattern, doubling every 48 hours. While some pregnancies follow a slightly slower rate, the lower limit is an increase of 66 percent in two days. Unless there has been a laboratory error, falling hCG levels always mean a nonviable pregnancy. It doesn't matter if the hCG is rising; if it doesn't hit the 66 percent increase by 48 hours, the prospects are grim.
Why do I have to wait 48 hours to get the second test?
Two days can seem like forever when you are worried about your pregnancy. But since the amount of hCG rises exponentially, the increase is greatest at the end of the 48-hour time period. In other words, by 24 hours, you may only see a 10 or 20 percent rise, and there's no way to judge if that's normal. It might even not change much for the first 24 hours and still be OK by day two. So you just have to wait the full amount of time.
Is the pregnancy safe if the hCG rises normally?
While there is never any guarantee against miscarriage, normally rising hCG values typically indicate that a pregnancy is developing properly.
* At 14 DPO, the average HCG level is 48 mIU/ml, with a typical range of 17-119 mIU/ml.
* At 15 DPO, the average HCG level is 59 mIU/ml, with a typical range of 17-147 mIU/ml.
* At 16 DPO, the average HCG level is 95 mIU/ml, with a typical range of 33-223 mIU/ml.
* At 17 DPO, the average HCG level is 132 mIU/ml, with a typical range of 17-429 mIU/ml.
* At 18 DPO, the average HCG level is 292 mIU/ml, with a typical range of 70-758 mIU/ml.
* At 19 DPO, the average HCG level is 303 mIU/ml, with a typical range of 111-514 mIU/ml.
* At 20 DPO, the average HCG level is 522 mIU/ml, with a typical range of 135-1690 mIU/ml.
* At 21 DPO, the average HCG level is 1061 mIU/ml, with a typical range of 324-4130 mIU/ml.
* At 22 DPO, the average HCG level is 1287 mIU/ml, with a typical range of 185-3279 mIU/ml.
* At 23 DPO, the average HCG level is 2034 mIU/ml, with a typical range of 506-4660 mIU/ml.
* At 24 DPO, the average HCG level is 2637 mIU/ml, with a typical range of 540-10,000 mIU/ml.
**thanks to Cathi for helping with those numbers!**
SONGS:
HELD
by Natalie Grant
My Name
by George Canyon
WEB SITES:
-----------------------------------------------------------
"HOPE FOR THE DAY" from SilentGrief.com
http://www.silentgrief.com
-----------------------------------------------------------
http://www.angelfire.com/journal2/personal_devotions/
http://www.angelfire.com/zine/bereaved/
http://www.pregnancyloss.info
http://www.labelledame.com/miscarriage-infant-loss.html
*memorial jewelry made by Kimberly de Montbrun*
http://www.aplacetoremember.com/frames/bibaudio.html
http://www.missinggrace.com/Links.html
http://www.americanpregnancy.org/pregnancyloss/mcgettingpregnantagain.html
a couple of UK websites to help support -
www.uk-sands.org - Stillbirth and Neo-natal Death Support. Sands is working to support bereaved parents and families, and to press for improvements in care during pregnancy and when a baby has died
www.babyloss.com - The Babyloss website provides information and support online for anyone affected by the death of a baby during pregnancy, at birth, or shortly afterwards.
Technical Pages about miscarriage:
http://www.rhss.bc.ca/bins/content_page.asp?cid=101-196-529
http://en.wikipedia.org/wiki/Miscarriage#Timing
CONTRIBUTIONS ADDED AFTER MY FIRST POST:
"acoachswife" wrote:

There are two different types of the MTHFR mutation - C677T and A1298C. You can have them in an combination. For example, you have two copies of the A1298C gene (homozygous). I, on the other hand, have one of each (compound hetero). Some people only have one copy of one of the mutations (heterozygous).
They are still learning a lot about the MTHFR mutation. It seems like, from what they know now, the C677T one is more problemmatic, being associated with cardio-vascular diseases such as heart attack and stroke. I think they just don't know much about the A1298C one yet. The difficulty wtih the MTHFR mutation is that it seems to cause problems with the way folate is used in our bodies and can lead to high levels of homocystene in the blood. It is the homcystene that is hard on your arteries and heart and can lead to the cardio-vascular problems. With pregnancy, it can place your baby at somewhat greater risk for neural tube defects (like spina bifida).

When I was diagnosed, my doctor suggested that I take 800mcg of folate and a b-complex vitamin - plus baby asprin for life. (Folate recommendations go up to 4mg when you are pregnant.) She also suggested that at my annual physical, I ask the doctor to draw a homocystene level with my other blood work-up to make sure the levels are within the normal range. I suggested my mother talk to her doctor about doing these things as well. She hasn't been tested, but I figured they are pretty non-invasive things that are generally good for one's health, so they couldn't hurt and might help. It didn't seem like there was a good reason to suggest she get tested. And, of course, one needs to be careful when having surgery or being immoble for significant periods. My doc says I should "ambulate" every couple of hours since my job is largely sitting.

Here's a good website with basic info about the mutations:

http://ghr.nlm.nih.gov/gene=mthfr

There's also a yahoo group like this one for MTHFR and lots of helpful people there.
"KimmyJ" wrote:

I was talking to my mom last night & told her we had our appt with the peri on March 1 to go through the test restuls. I asked her what I needed to ask the dr for as far as the antigens, and she told me to ask to be tested for the blood bank immune issues.

Then I was looking on line last night & found this on a site which describes what donated blood is tested for:

"Blood Group Antibodies - indicates unexpected antibodies that may be a result of prior transfusion, pregnancy or other factors."

From http://www.bloodbook.com/test-donated.html

Looks like a standard test for donated blood - so I will ask the peri about it.
I am available via PM and / or Email (please include Preg Org or TTC after a Loss in the subject line).
This thread is an ongoing information link as we find information I will update it!
PM me or post here ideas.
Karen
IF you do post to this thread
*PLEASE leave off your signature*
I will edit your posts if you forget.