Ava's room is almost finished. I'm just waiting on a few more things. He bed arrived much quicker than I expected so I couldn't resist sharing pictures. I'm pretty happy with how it turned out, It is girly and princessey, without looking like Disney puked in there, but it can also grow with her. Ava loves it too.
the Befores
this is how it looked when she came home from the hospital. it was basically the same, but the crib was converted to the toddler bed.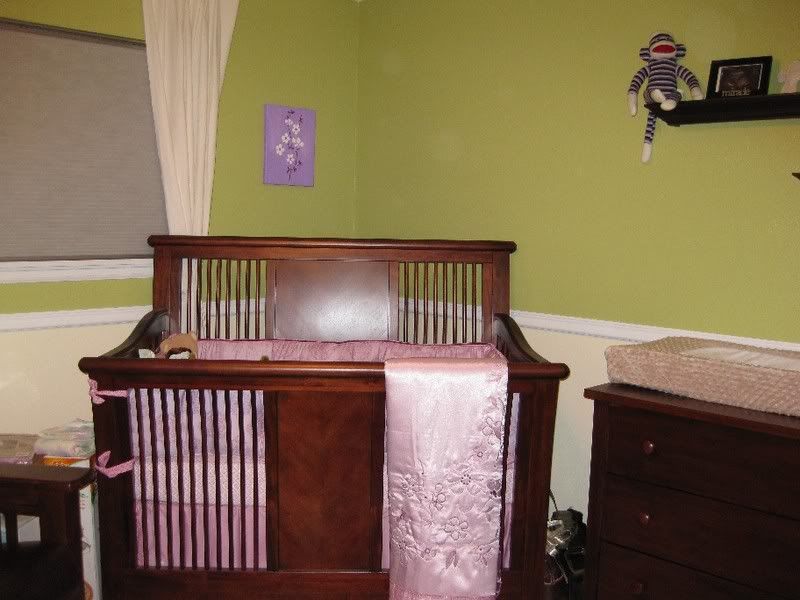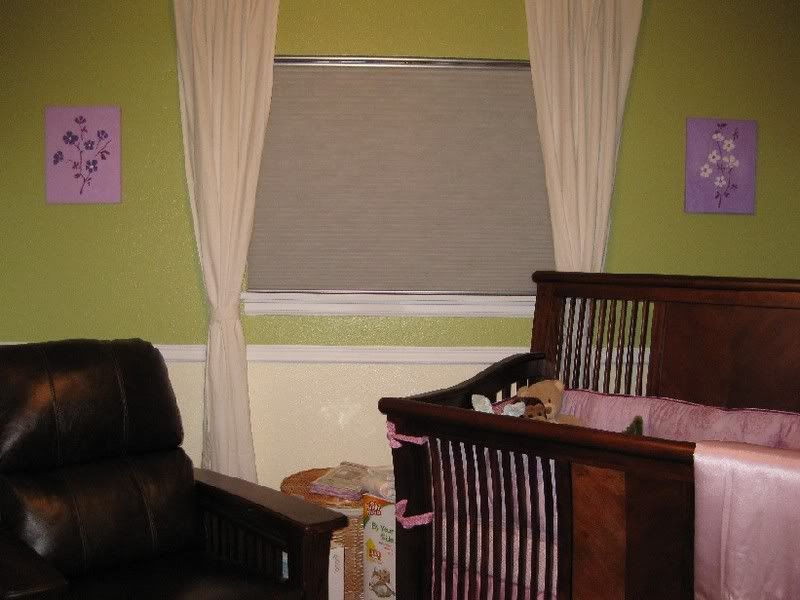 And the Afters
I made or altered almost everything in the room, so it could be really personalized. Sorry for the lousey picture quality. I took them the night we finished it and now I'm too lazy to go take more.