Okay, so these are from a month ago when we went to Washington for DH's cousin's wedding. I'm significantly bigger now, but I don't have any current pictures. Add a few inches to the belly and you'll get the idea.
BBQing with friends the night before the wedding.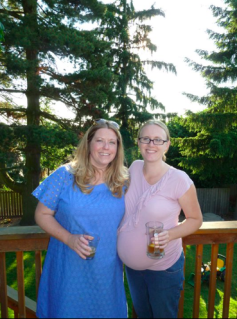 At the wedding with my MIL, SIL and BIL. We'd already taken Daphne out of her dress because it was chilly.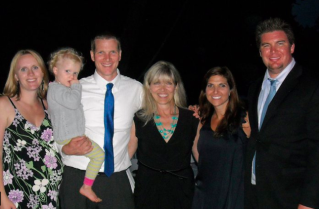 Laying on the dock at Tyson's aunt and uncles house on the Sound. That's Tyson paddle boarding in the background.

Bonus shot of Daphne as the flower girl: