I feel like I've been kind of scarce on the boards this week! Between potty training, and painting, I don't have a lot of time left over!
I am so fricken sick of painting, oh my gosh. It's taking 3 coats! Ridiculous! Plus I ran out of paint after the 2nd coat, so I'm just so annoyed with painting right now. Dh says he will do the 3rd coat when he gets home from work today. I can't wait to get to the fun stuff!
I'm not sure what I think of all the pink yet. I think once everything gets put back in place, and more colors get brought in it won't seem like so much?! I hope! I'm definitely not changing the color now!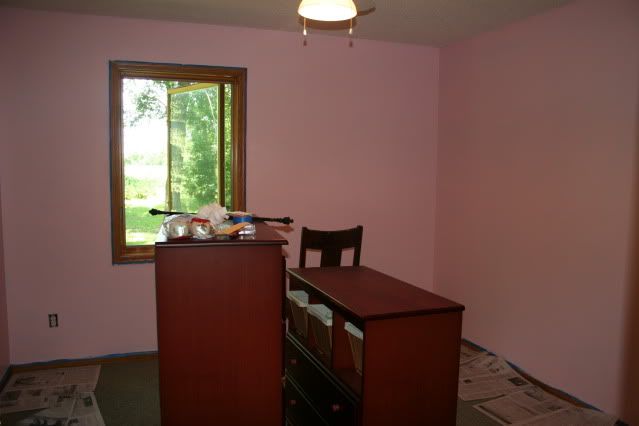 Incase you missed in the chat thread, this is the bedding we have for her...so going to be using lots of purples, white, and a little bit of that green in here.