So I last night I had some pretty good cramps and thought for sure I would wake up to AF. I woke up this a.m. and NOTHING. So I figured what the heck I will just test again and I got this---------
Top one is my BFN from yesterday bottom is from this morning.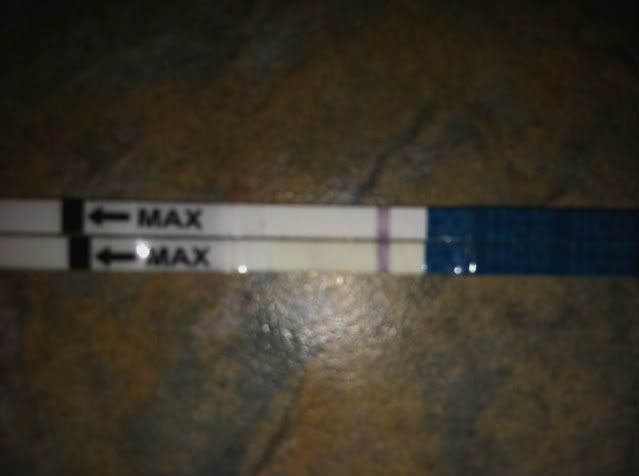 I wish I would have taken a pic earlier becuase it was much brighter and prettier, but I had to take the kiddos to school.
Here is the invert----------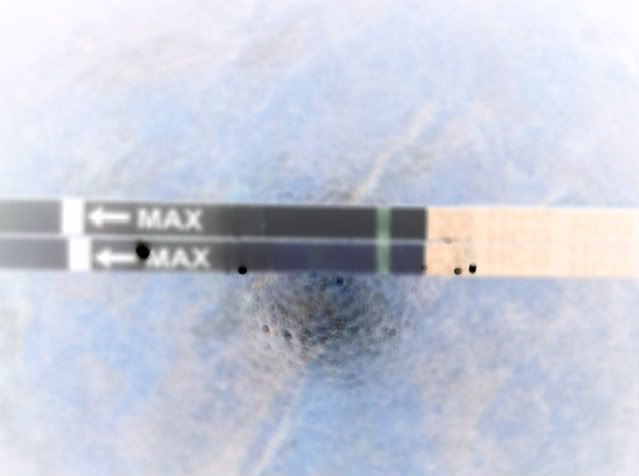 Can you guys see it????