I could not for the life of me get a decent pic. I promise you that IRL this test has a distinct pink line. It's so frustrating... I have no more blood but I'm cramping big time so I'm sure its on its way. Sometimes it's better to just wait and use a good brand and save yourself the heartache. Here are the crappy pics. My only consolation is that this time DH actually does see a line!! LOL. You know it's there when your husband can see it!!! LOL!!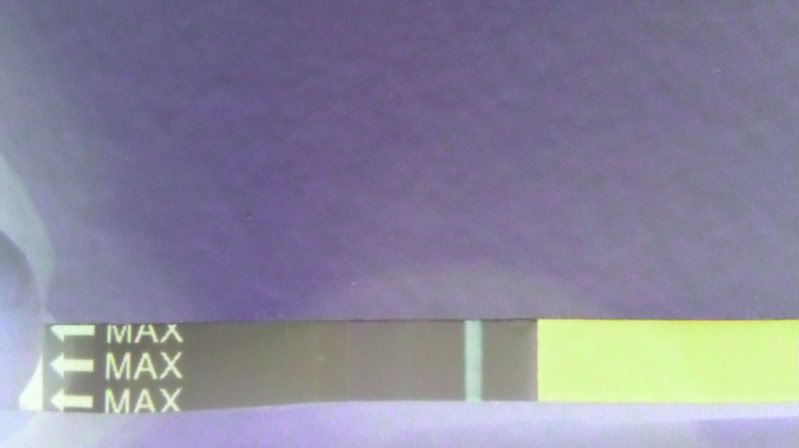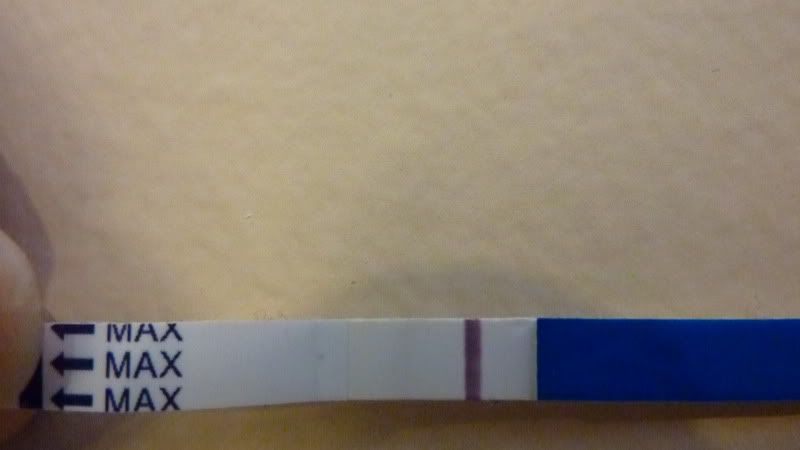 AF was due yesterday. I have been having all the symptoms for AF but tested anyway last night with diluted urine. Had urinated like an hour before... I saw nothing within a few minutes and went to sleep. When I woke up this morning the damn test has a thick pinkish evap line on it. It definitely has color! So of course I had already peed (FMU) so I tried to take another pee (LOL) but it was a BFN. I was barely able to pee. DH says that line is nothing...but at least it's there. I've seen evaps and I just googled them so i'm caling it an evap for now. I'm sure by posting this AF will come now.
I'm sure by now it would be positive anyway so I will just have to wait...
My camera is out of battery so I will post pics of the test regardless even if AF shows when I get a chance.